How to Remove Files From Your Listing
You can remove any previously uploaded files and documents from your listing. Just follow the instructions below.

1. Under My Listing, scroll down to Files or documents on the right-hand side.
2. Click the trash icon of the file or document you'd like to delete.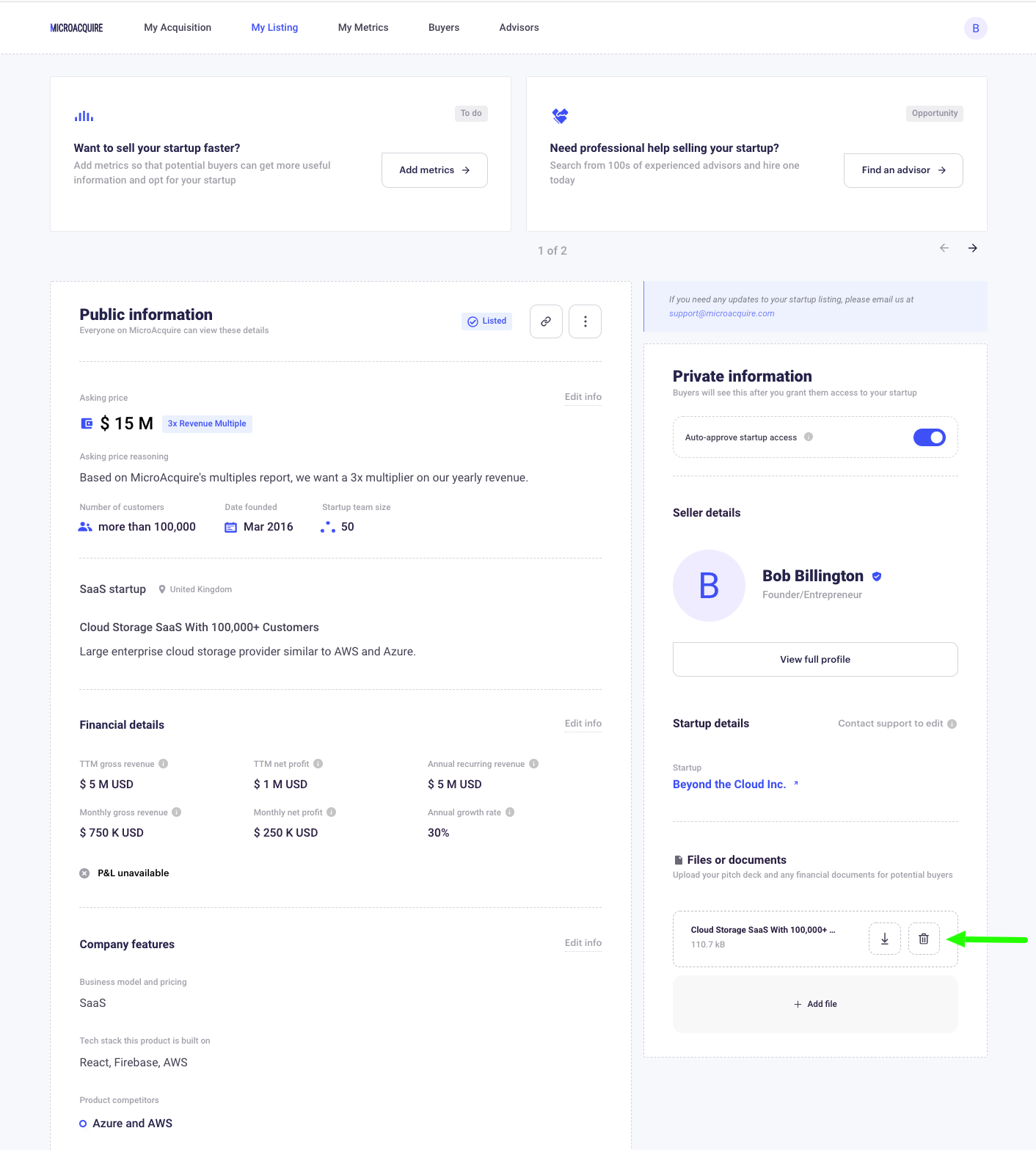 3. Click Remove file on the pop-up confirmation window.