A Step-By-Step Guide to Deleting Listings
After marking your startup as acquired, or if you simply want to delete your listing, you can archive your startup permanently by following these instructions.

1. Click My Listing.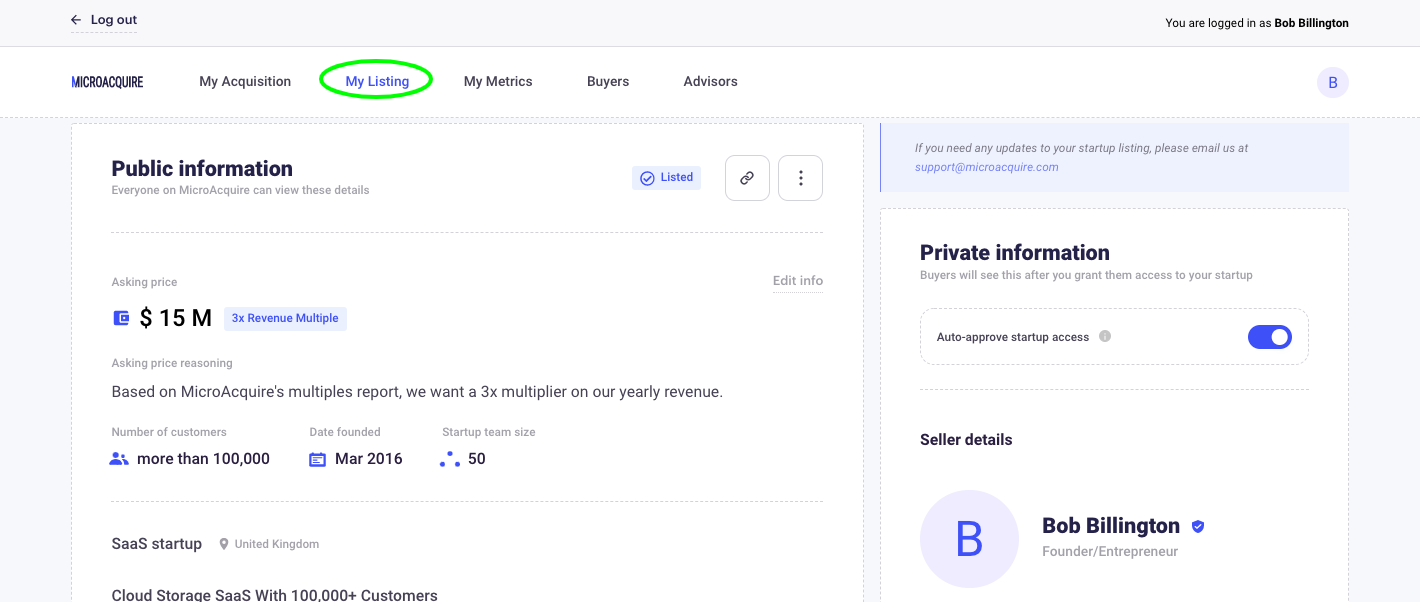 2. Click the three dots at the top-right of your Public information.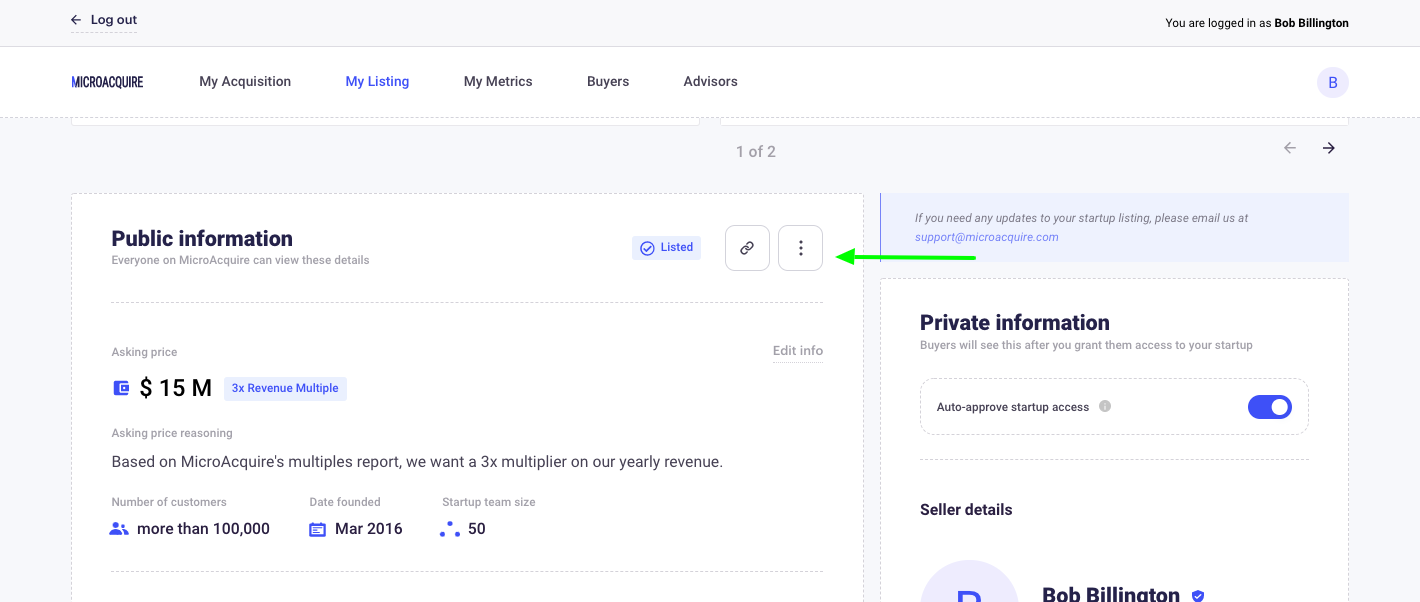 3. Click Archive startup.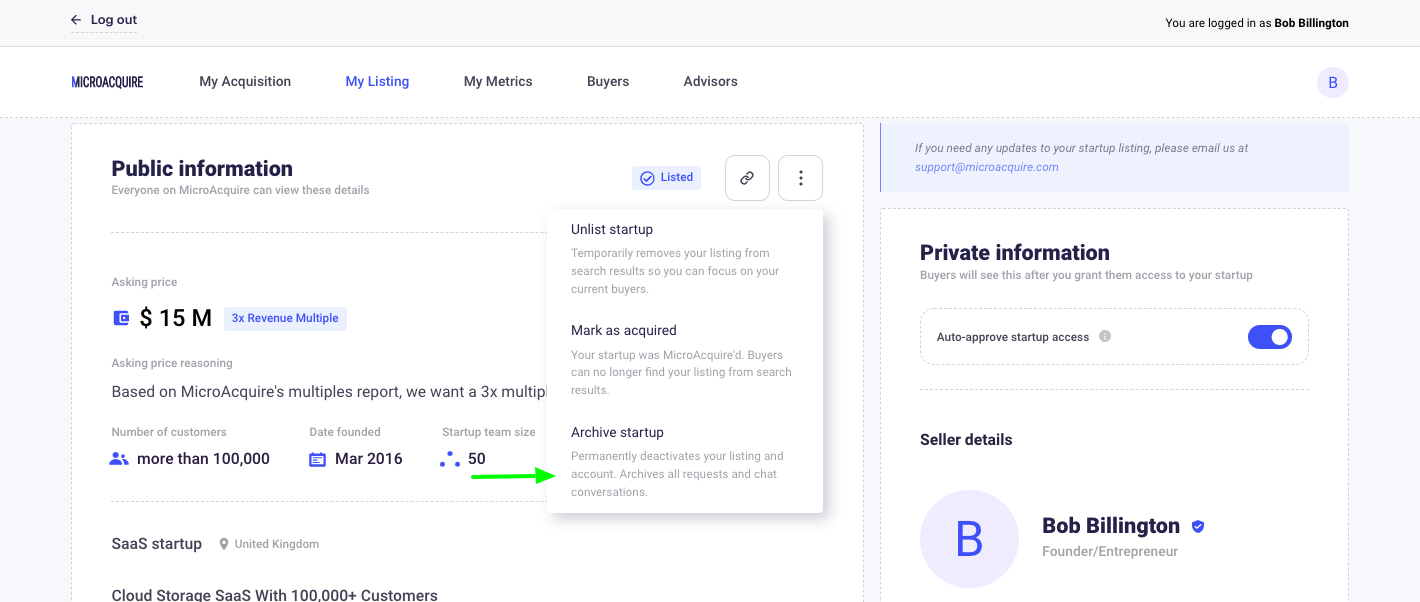 4. On the pop-up window, click Archive Startup.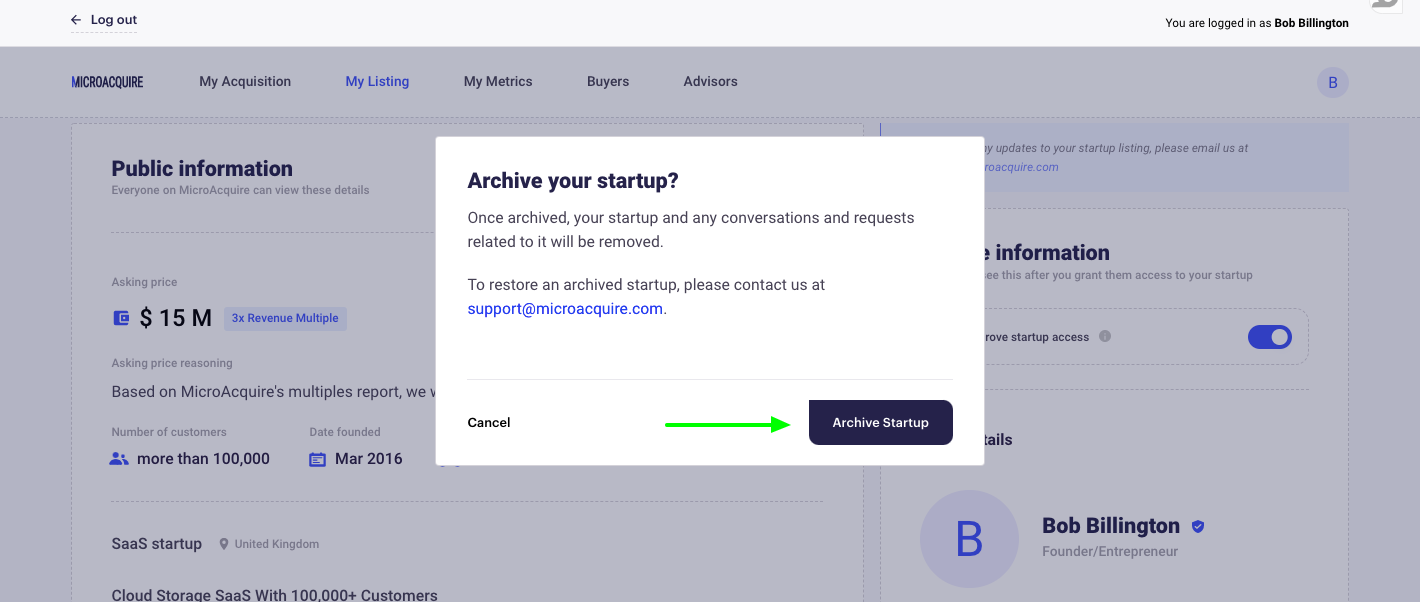 All done!
This will remove your startup from the marketplace. If you ever want to re-list on Acquire.com just email support@acquire.com.