A Step-By-Step Guide to Connecting Customer Metrics via ChartMogul.
Note: If you've just created your seller account, you'll have the opportunity to connect all of your metrics on the Connect your metrics page directly after you've verified your email (start at step 1). If you've skipped the Connect your metrics page, connect your metrics through your listing page (start at step 3 below).
---
First time connecting (if you've skipped already, go to step 3)
1. Once you've verified your email, you'll view the Connect your metrics page (below).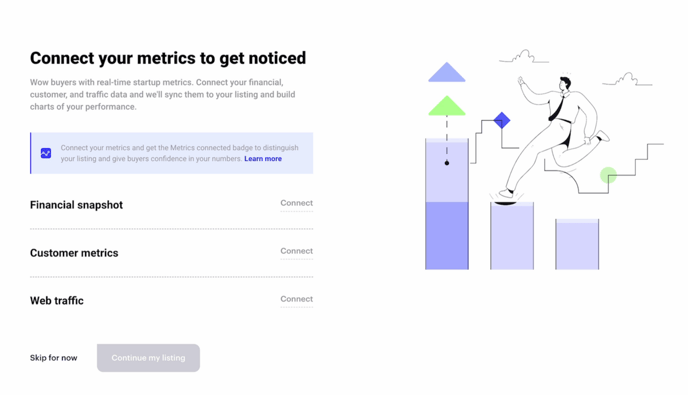 2. Click Connect next to Customer metrics.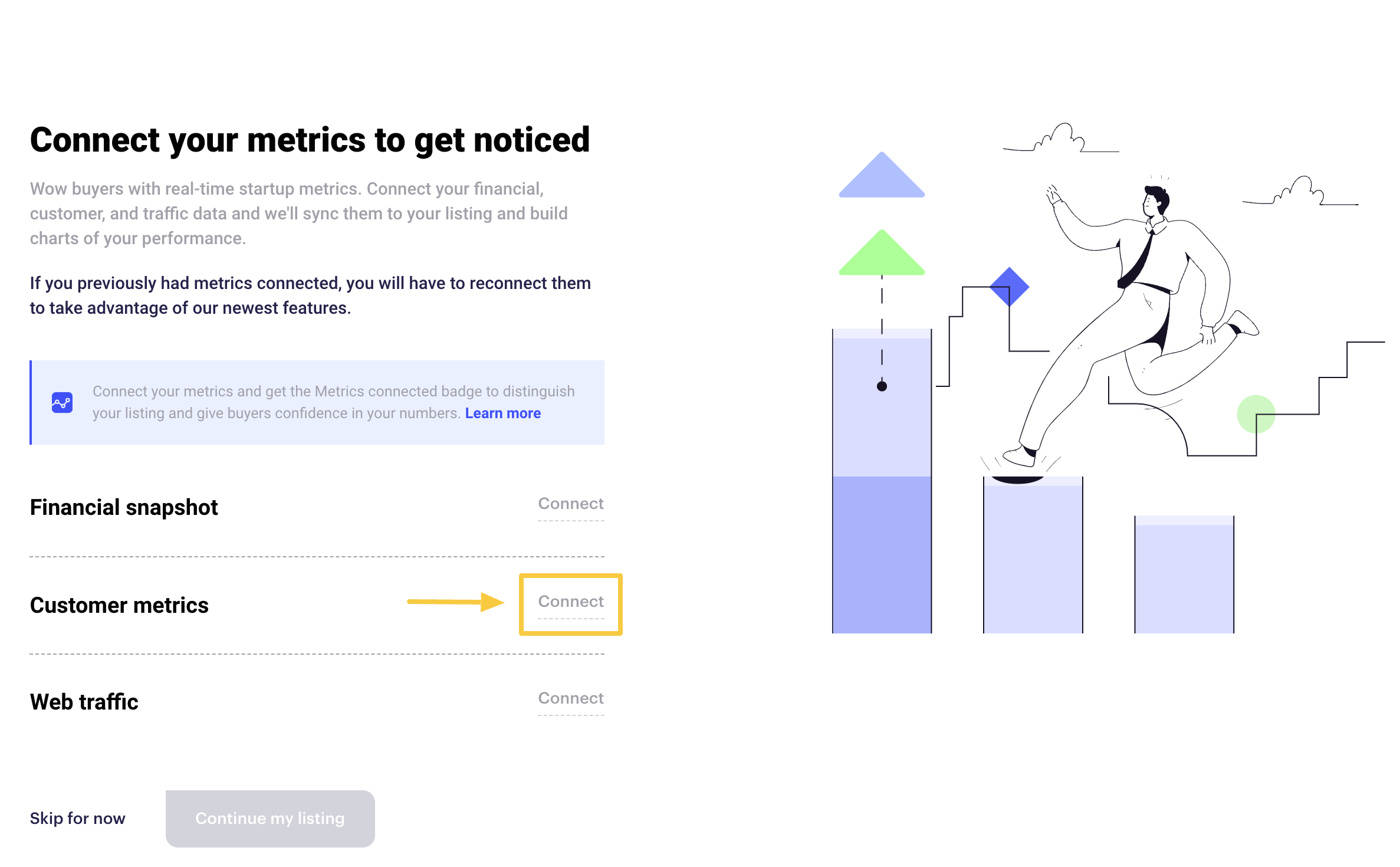 Start here if you skipped the initial Connect Your Metrics Page
3. Go to your listing while logged in and scroll down until you see Metrics. Click Connect metrics to get started.

4. If you have a ChartMogul account, click log in at the bottom of the page. Otherwise, click Try ChartMogul for free for 90 days and follow the steps to create your account.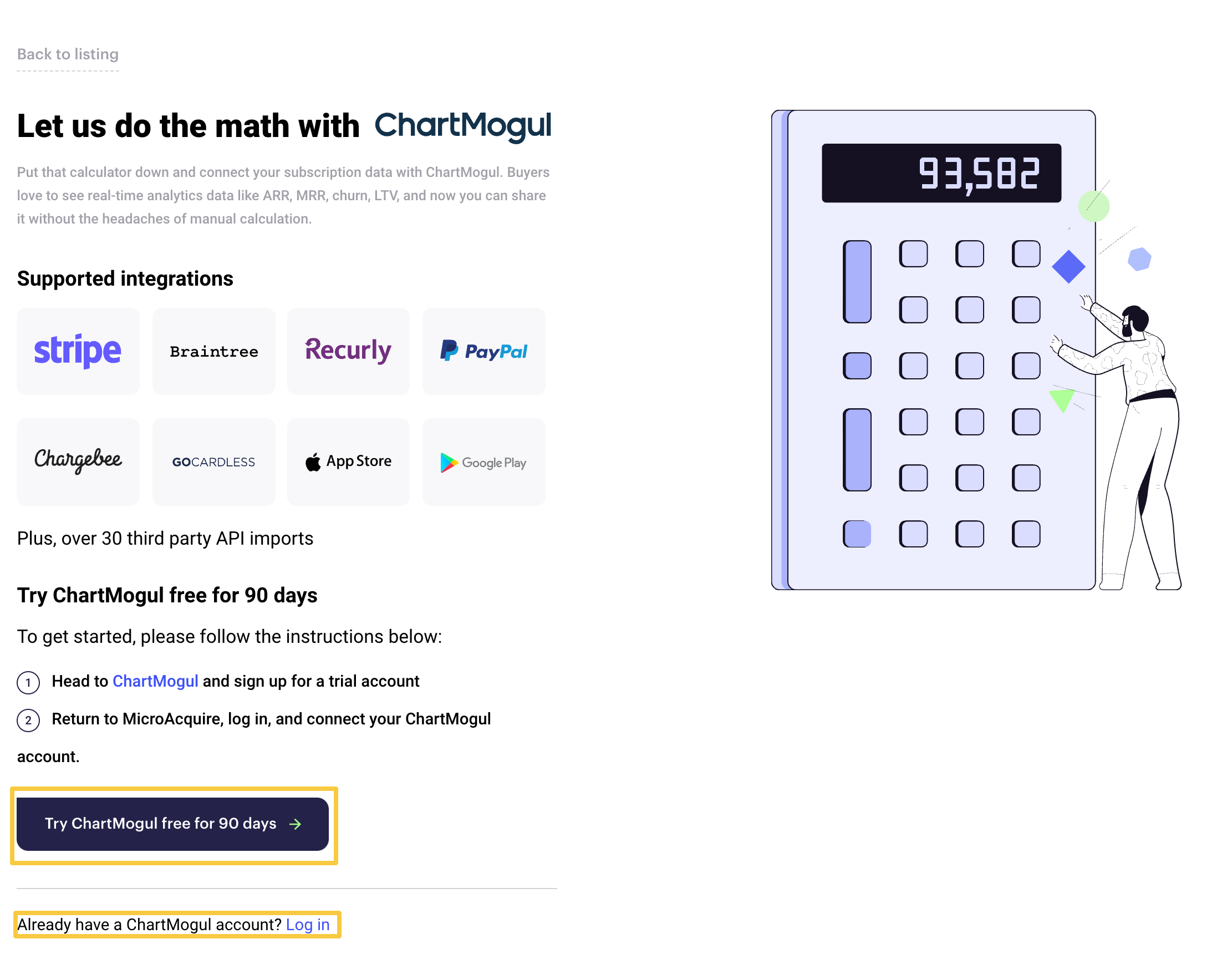 5. Once you've created your ChartMogul account, log in and you'll see the screen below. Click AUTHORIZE to synchronize your data.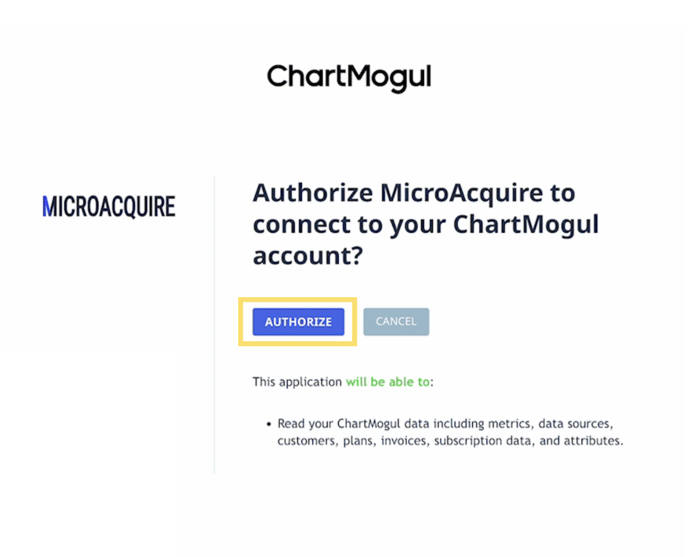 6. Return to your listing and scroll down to metrics and you'll see your data has been connected. If it doesn't show up immediately, your data is probably still synchronizing – try again in ten minutes or so.