A Step-By-Step Guide to Connecting Your Financial Metrics via Codat.
Note: If you've just created your seller account, you'll have the opportunity to connect all of your metrics on the Connect your metrics page directly after you've verified your email (start at step 1). If you've skipped the Connect your metrics page, connect your metrics through your listing page (start at step 3 below).
---
First time connecting (if you've skipped already, go to step 3)
1. Once you've verified your email, you'll view the Connect your metrics page (below).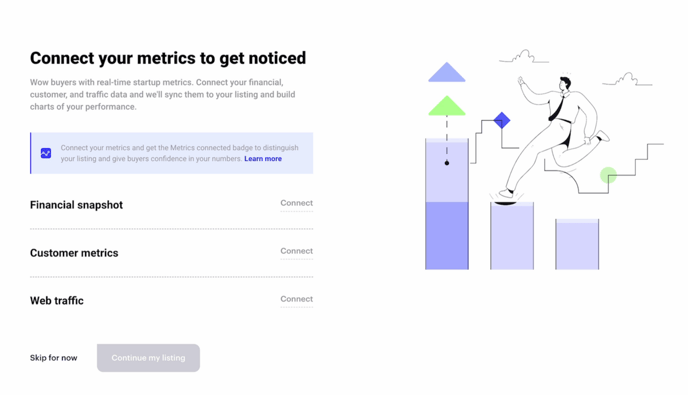 2. Click Connect next to Financial Snapshot. (Skip to step 4).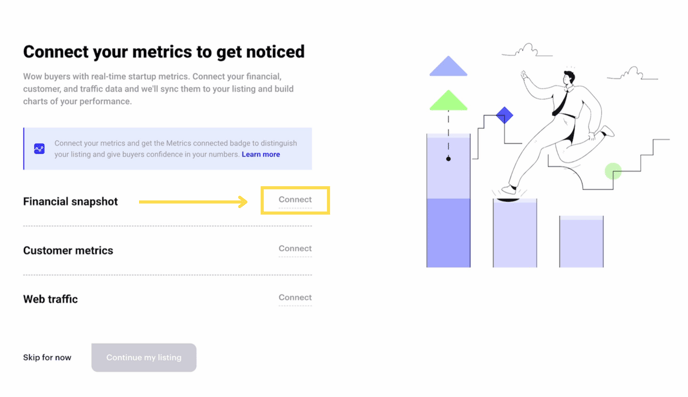 Start here if you skipped the initial Connect Your Metrics Page
3. Go to your listing while logged in and scroll down until you see Financials. Click Connect metrics to get started.
4. Choose the accounting software for your startup and click Next. (For this example, we chose QuickBooks Online.)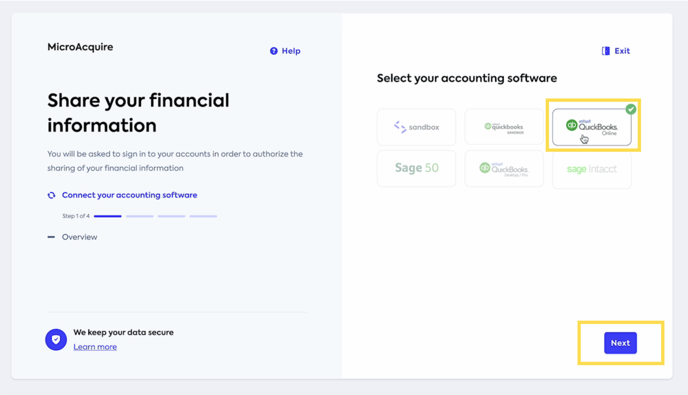 5. Click Connect to confirm the information that will be shared.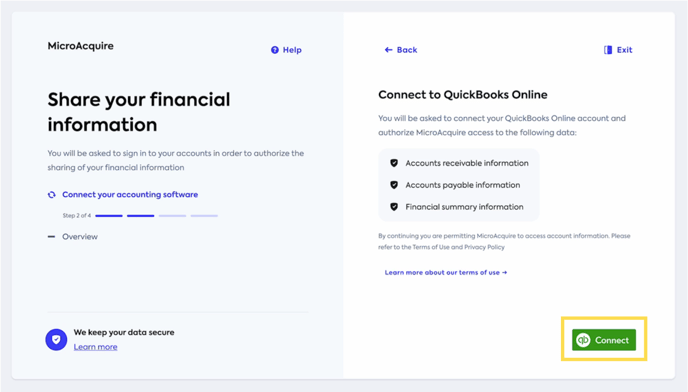 6. When prompted, sign in to your QuickBooks account to allow Codat to pull in your accounts for the metrics integration.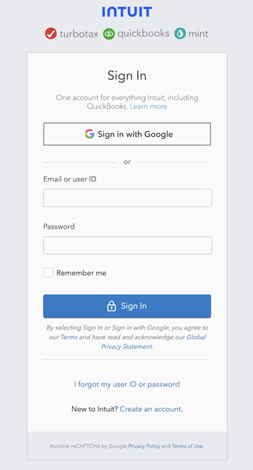 7. Review the accounts associated with your startup and click Next to securely sync your information to your Acquire.com listing.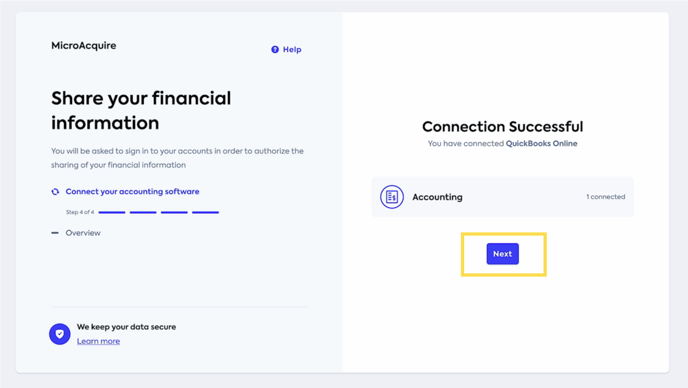 8. Click Finish to complete the integration. Your listing will automatically be populated with your metrics in a few seconds to several minutes (depending on how much data there is to sync).