A Step-By-Step Guide to Connecting Web Traffic Metrics via Google Analytics.
Note: If you've just created your seller account, you'll have the opportunity to connect all of your metrics on the Connect your metrics page directly after you've verified your email (start at step 1). If you've skipped the Connect your metrics page, connect your metrics through your listing page (start at step 3 below).
First time connecting (if you've skipped already, go to step 3)
1. Once you've verified your email, you'll view the Connect your metrics page (below).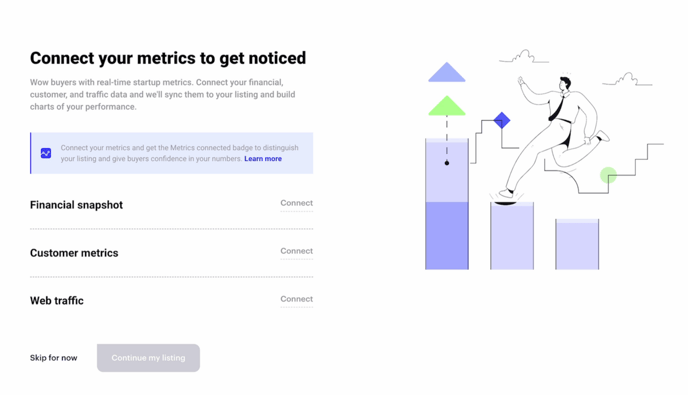 2. Click Connect next to Web traffic.
Start here if you skipped the initial Connect Your Metrics Page
3. Go to your listing while logged in and scroll down until you see Web traffic. Click Connect metrics to get started.

4. Click Continue to sign into Google Analytics.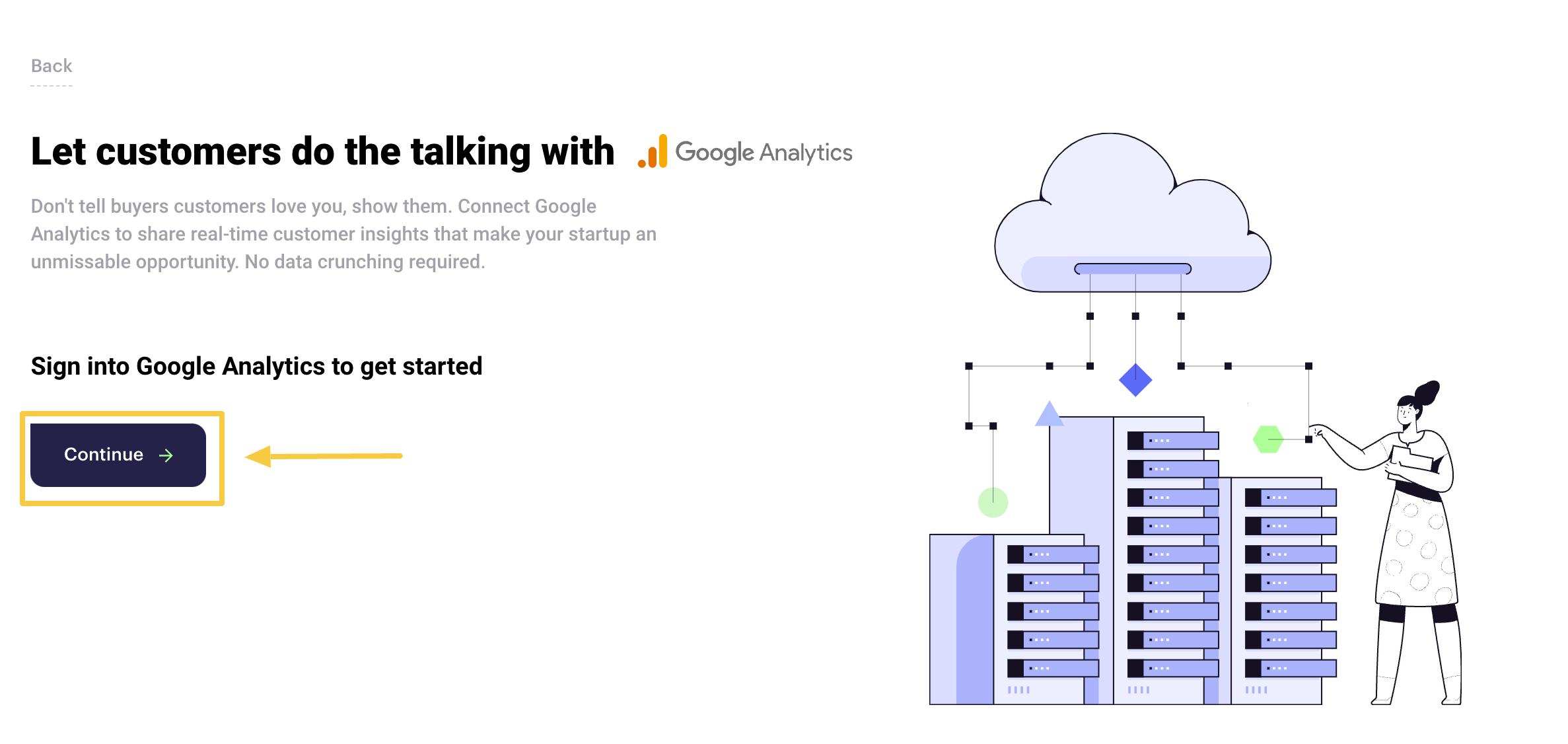 4. Choose the Google account you're going to synchronize.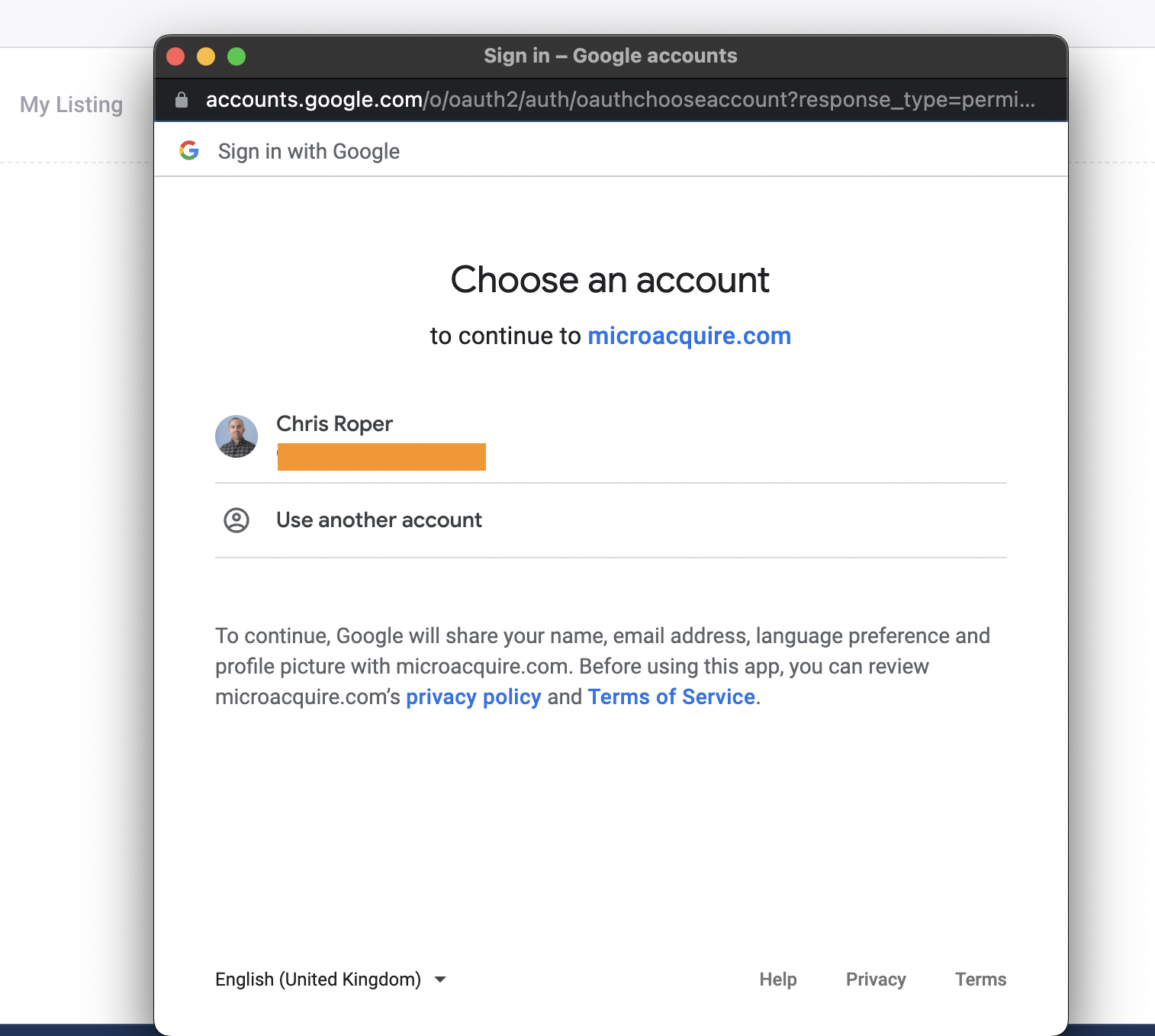 5. Check the box that gives Acquire.com permission to see and download your Google Analytics data and then click Continue.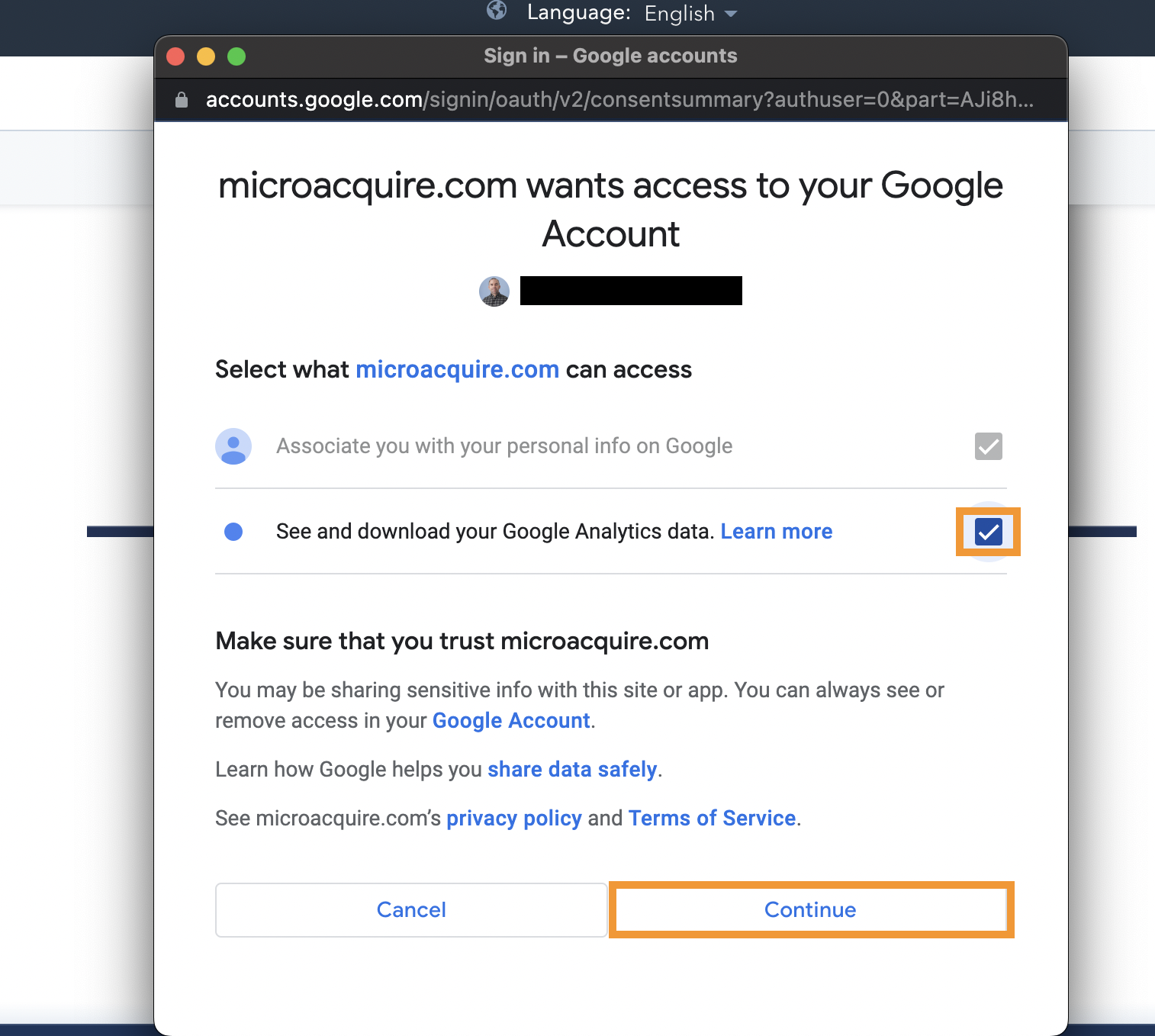 6. Choose the Google Analytics property ID (these are generated from your email address) you want to synchronize and then click Save.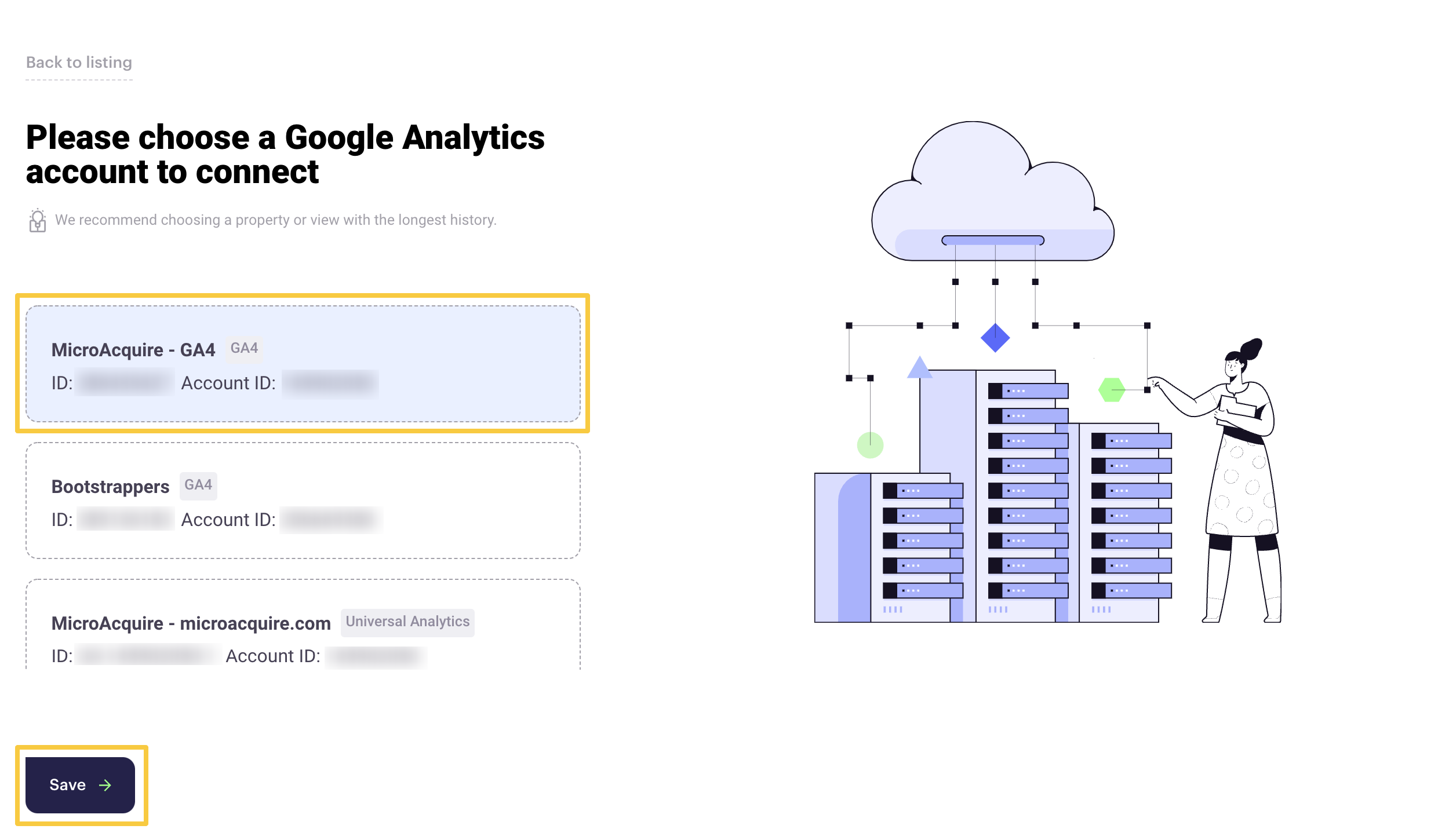 7. Once the synchronization is complete, scroll down your listing to see your Google Analytics metrics.