How to Add and Remove Favorite Listings
1. When you've found a startup you like in the marketplace, click the heart icon on the lower-left of the listing to add it to your favorites.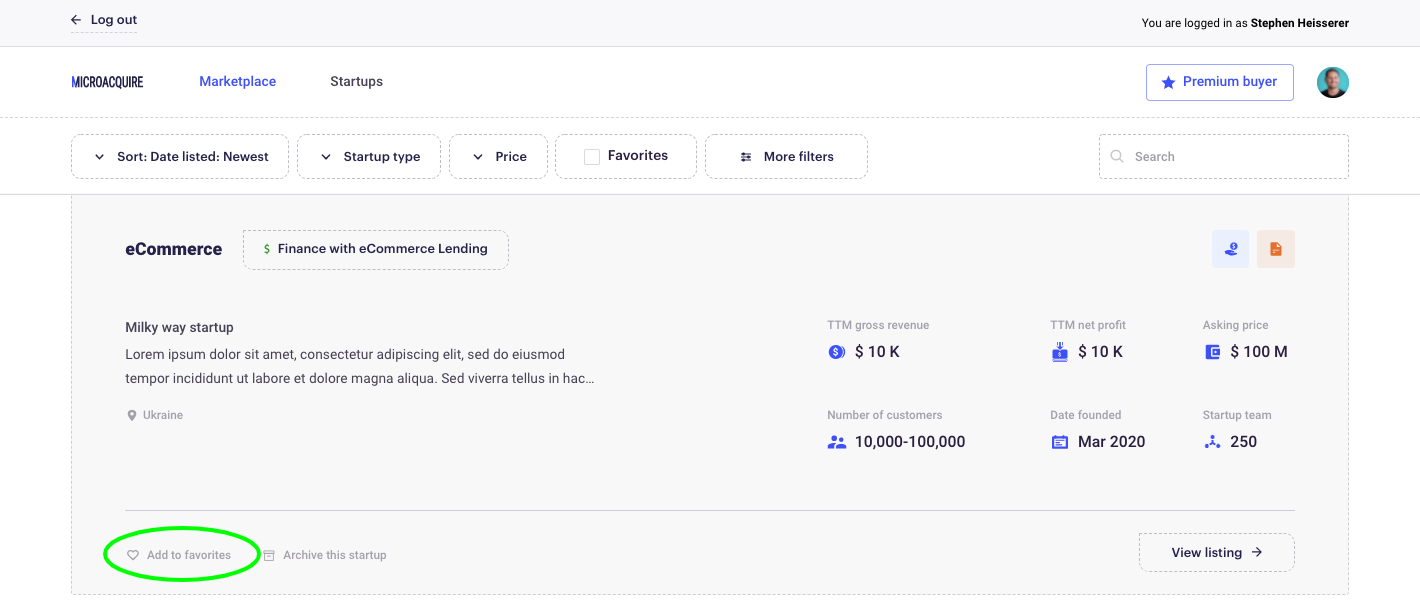 2. Once clicked, you'll see a pop-up confirming the listing has been added to your favorites. If you click the heart again, it will remove the listing from your favorites.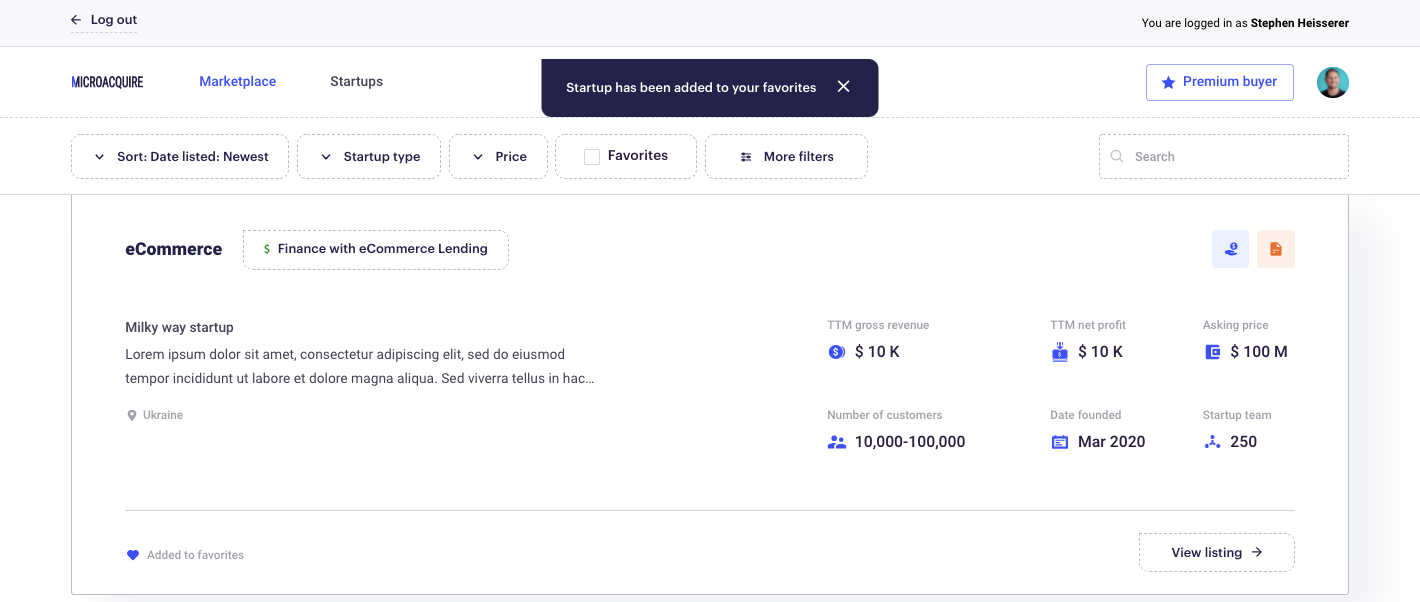 3. To simplify your workflow, check the Favorites box to filter the marketplace to your favorite startups only.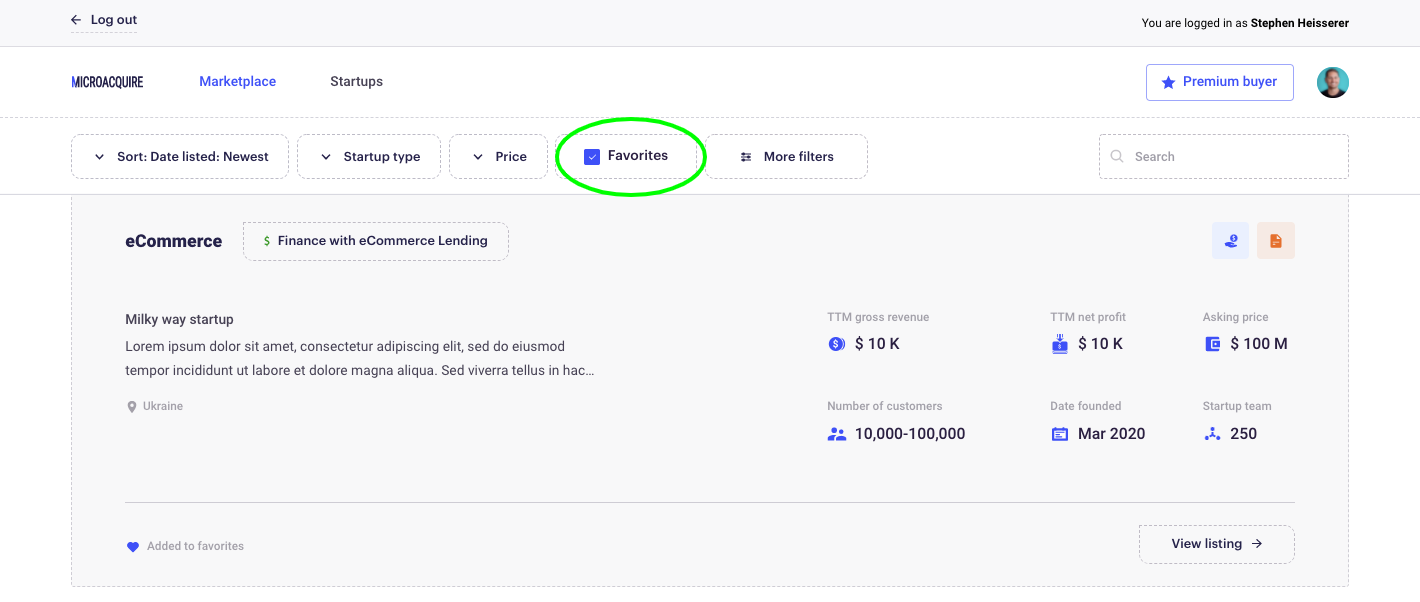 4. To see all the marketplace listings again, simply uncheck the Favorites box.