How to Update Your Listing After a Successful Acquisition
When using the guided acquisition process, you'll find the button for marking your startup acquired under the "MicroAcquire'd" tab (see screenshot below).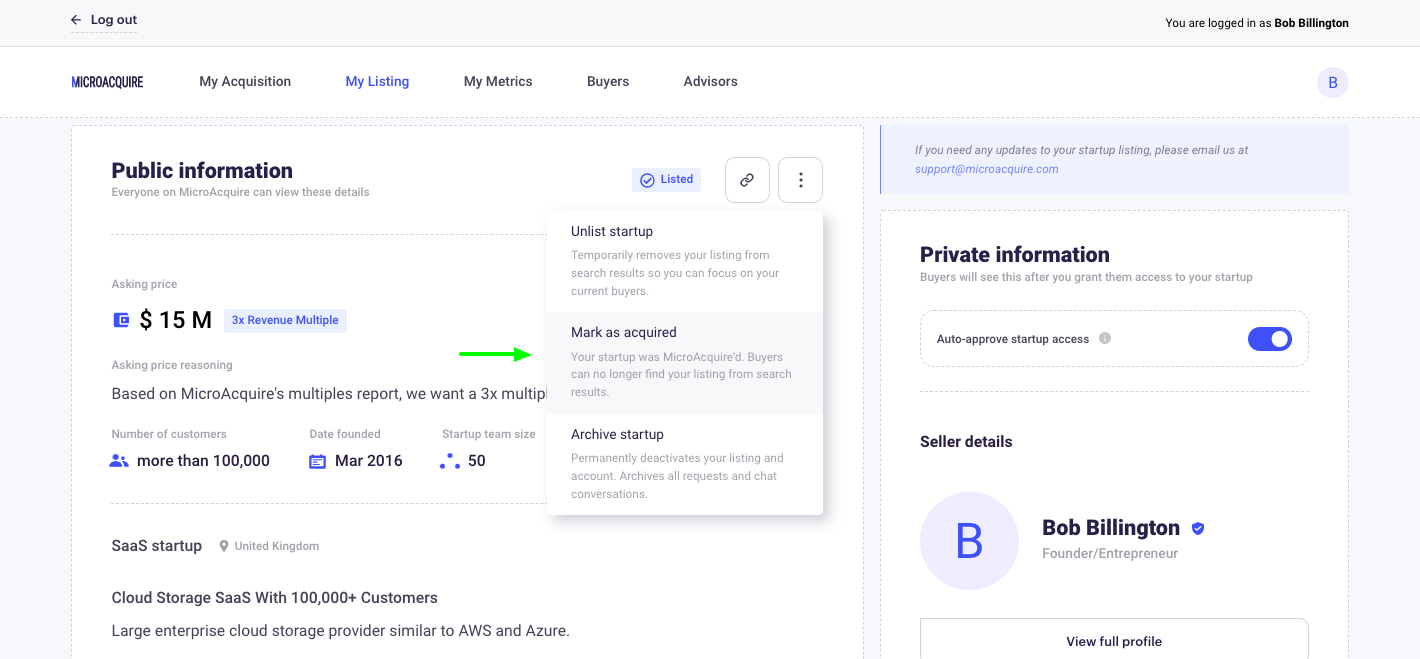 If you missed that, or got acquired without using the guided acquisition process, please follow the instructions below to mark your startup acquired.
1. Under My Listing, click the three dots next to your startup's status.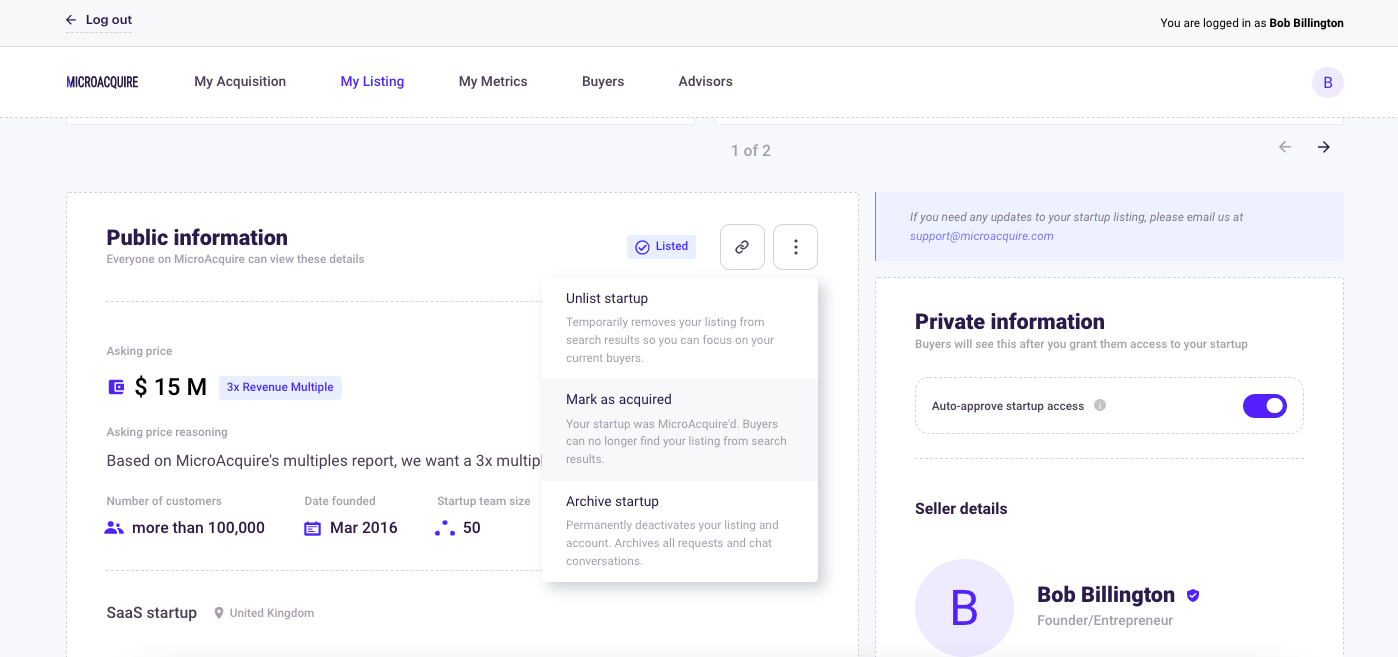 2. Select Mark as acquired.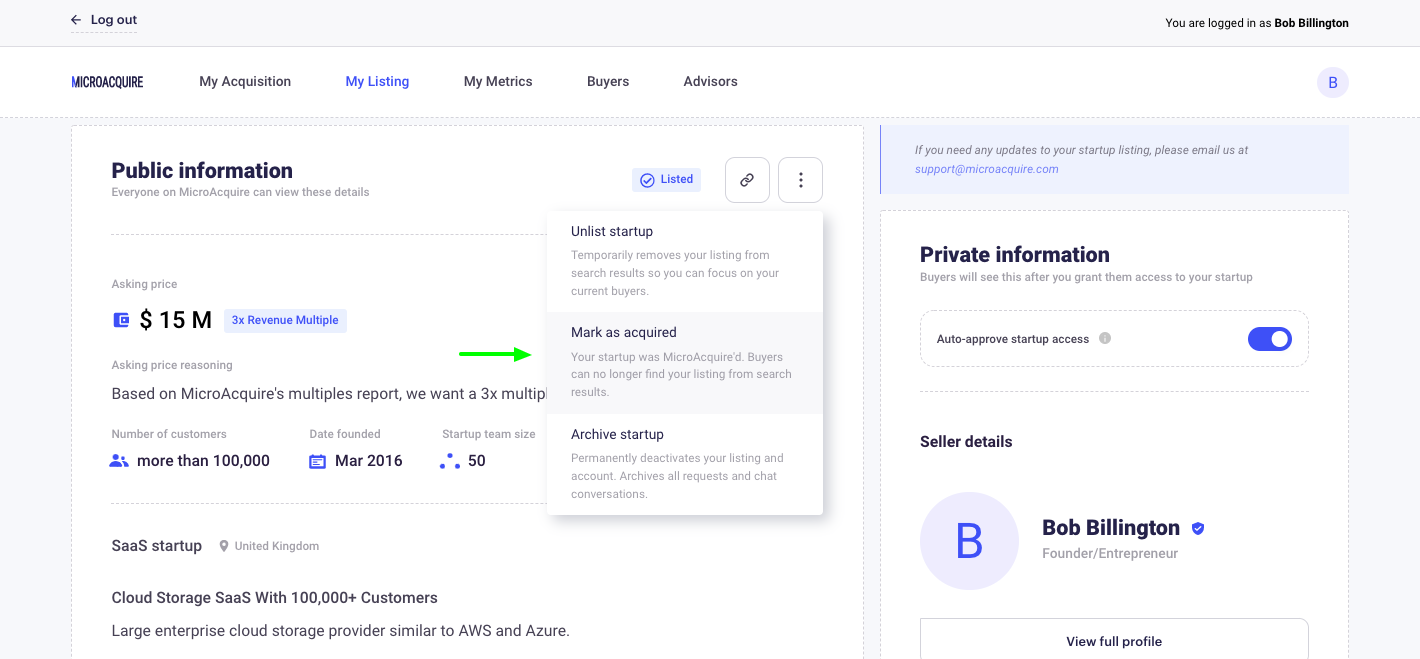 You should get a popup confirming your startup is now marked as acquired (with some funfetti!). You might then want to archive your listing and account (deleting everything).
4. Click Archive account.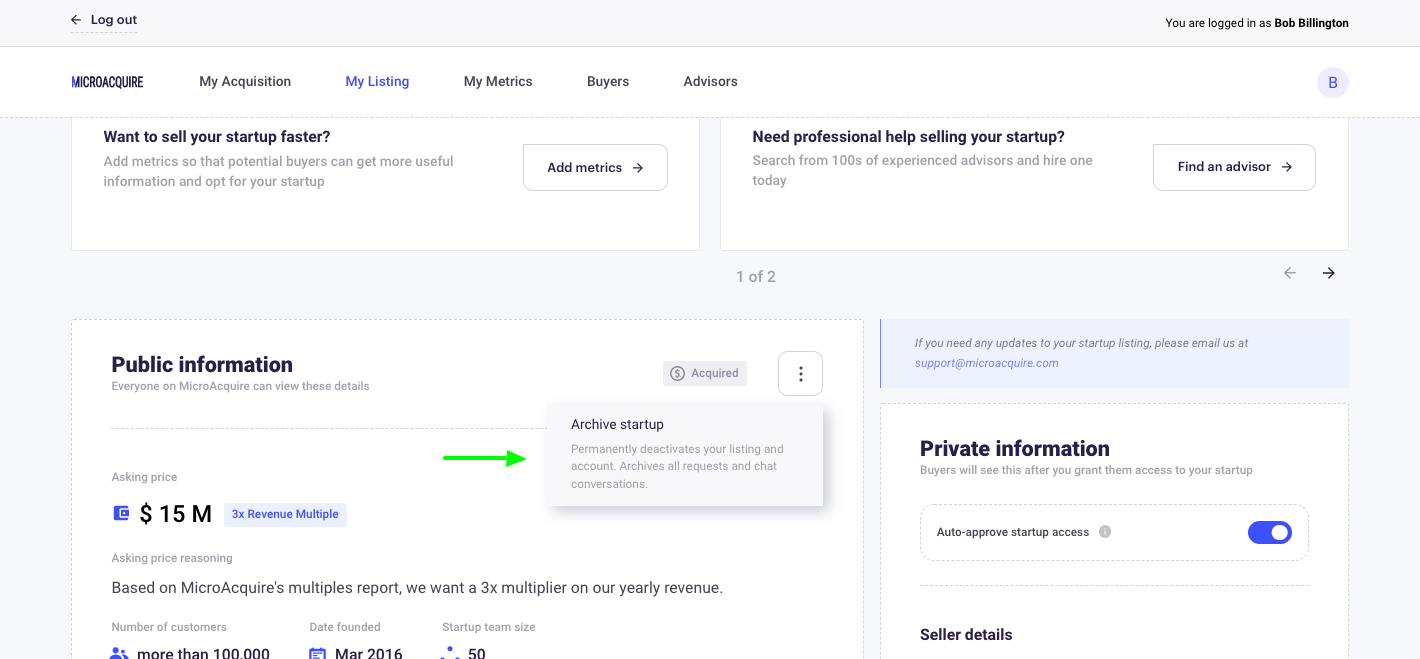 5. Then click Archive Startup when the pop-up appears.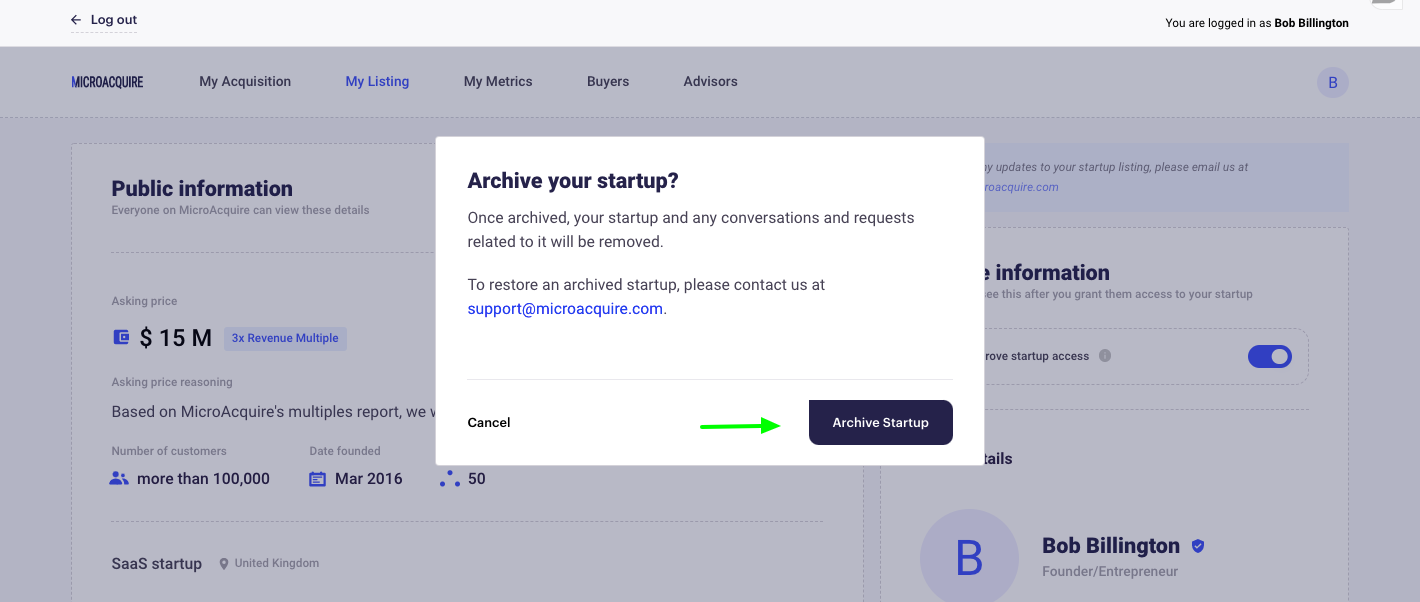 If you ever want to re-list on Acquire.com just email support@acquire.com.