How to set up multiple seller accounts under one email address
Last updated: July 24th, 2023
Yes, you can sell multiple startups at once, but you'll need a separate seller account for each business. We understand that's not especially convenient, and we're working on a solution, but in the meantime, you can manage all your seller accounts with the one email address.
When creating your additional seller account, add +appname, +seller, or anything else with the + symbol to your email address (before the @ symbol). You'll then receive communications for all accounts to the same email address.
For example, notifications for andrew@example.com and andrew+seller@example.com would both deliver to andrew@example.com.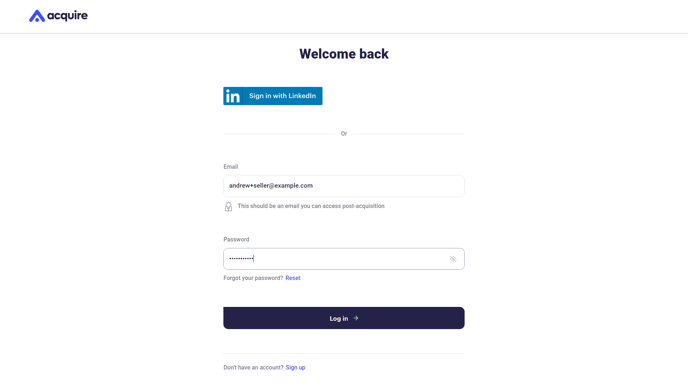 If you need help managing multiple seller accounts, our team is available around the clock to help you. Just drop us a note at support@acquire.com.
Still need help?
Please search the help desk again or contact support at support@acquire.com.