How to add and remove files like P&L statements, pitch decks, and more from your listing
Last updated: July 12th, 2023
Want to enhance your listing and inspire confidence in buyers? Add documents and files that help sell your business or justify your asking price. Acquire.com has a dedicated section for uploading P&L statements and other acquisition documents under the My Listing tab.
Only buyers with startup access can view your acquisition documents.
How to add files to your listing
1. Under the My Listing tab, locate the Private information box on the right side of your screen and scroll down.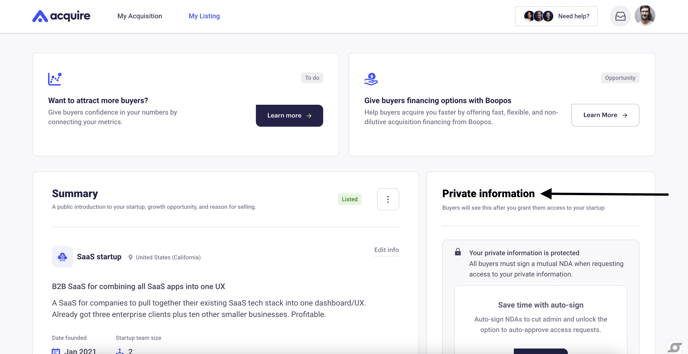 2. Locate the P&L statement and Documents and files boxes.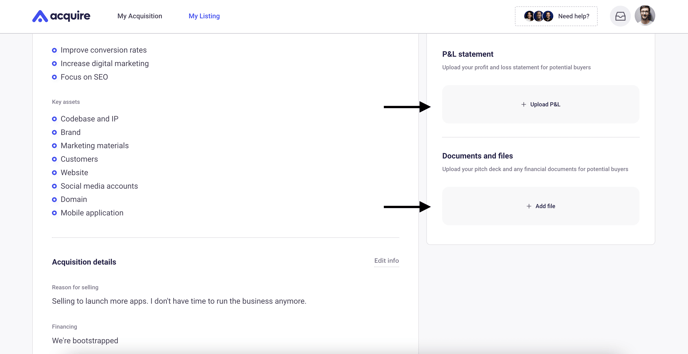 3. Click Upload P&L or Add file to add documents to your full listing details.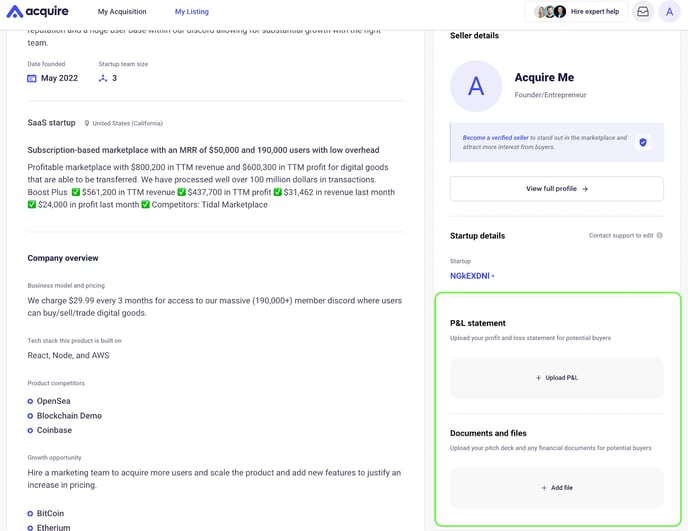 How to remove files from your listing
1. Under My Listing, scroll down to Files or Documents on the right-hand side. Then click the trash icon next to the file or document you want to delete.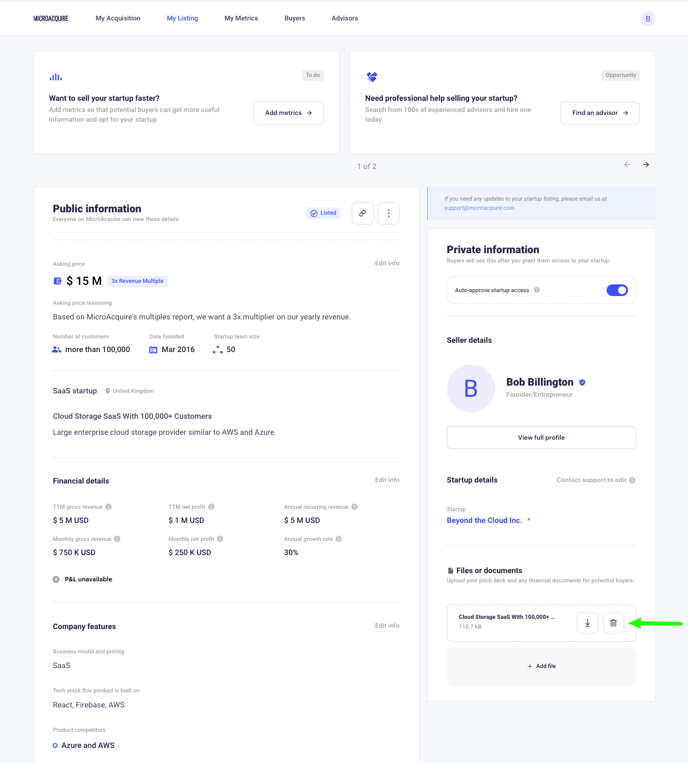 3. Click Remove file on the pop-up confirmation window.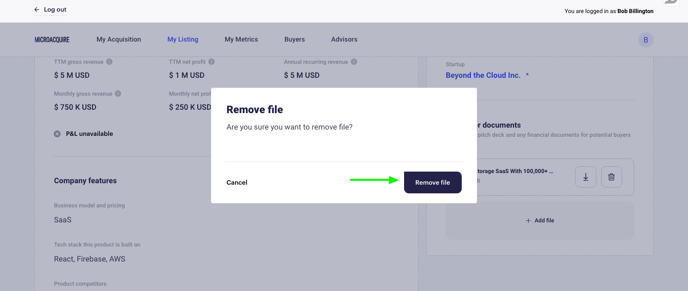 Still need help?
Please search the help desk again or contact support at support@acquire.com.