How to archive your listing during the selling process
Last updated: July 20th, 2023
You might want to archive your listing because you've completed the process off-platform (please remember to send us your closing fee) or changed your mind about selling.
Here's how to archive your startup in three simple steps.
1. Under My listing, click the three dots to the right of the listing status.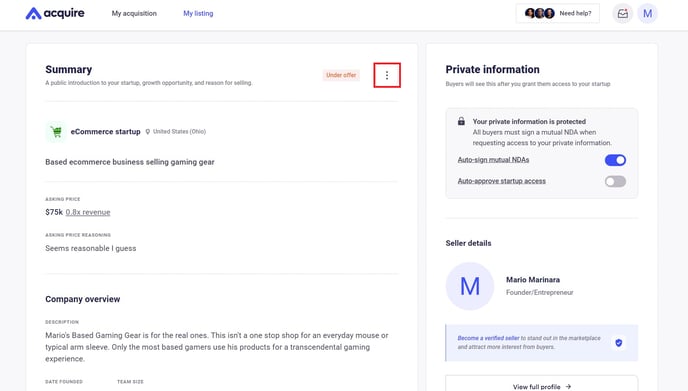 2. From the dropdown box, select Archive startup.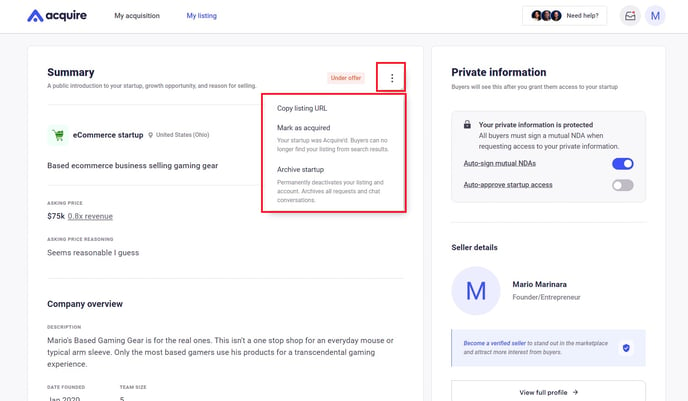 3. Select the reason you're archiving your startup, and then click Archive startup.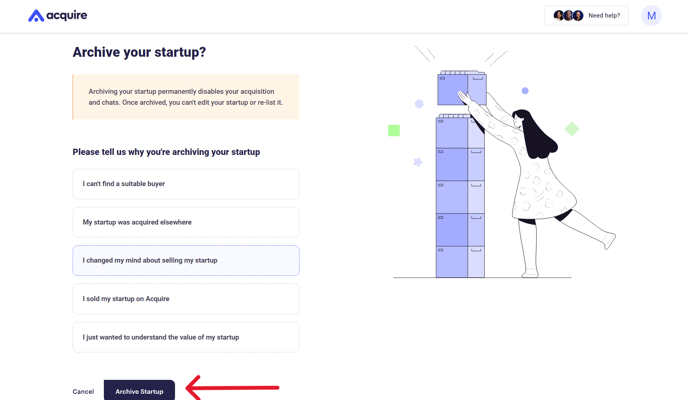 Your startup has been officially removed from the marketplace. If you ever want to re-list on Acquire.com just email support@acquire.com. Still need help?
Please search the help desk again or contact support at support@acquire.com.