How to enable and disable automatic approving of buyer access requests
Last updated: August 14th, 2023
After you list your business, interested buyers will contact you for access to your private information (your startup name, URL, and other details in your full listing).
You can approve these requests automatically (the default setting unless you changed it during the listing process) or manually.
In either case, you must sign a mutual NDA with the buyer protecting the data you share between you. You can do this manually with each request or automatically if you chose auto-approval – just follow the instructions below.
Below are instructions for enabling and disabling auto-approval of startup access requests.
If you're serious about selling, we recommend automatically approving all buyer requests to speed up the acquisition process. All buyers must sign a mutual NDA with their requests, protecting your data, so auto-approval saves you admin.
How to enable auto-approval of startup access requests
1. To auto-approve access requests, you must first agree to auto-sign mutual NDAs.
If you've already set up auto-sign, you can toggle auto-approval on from My listing, under the Private information section (see below).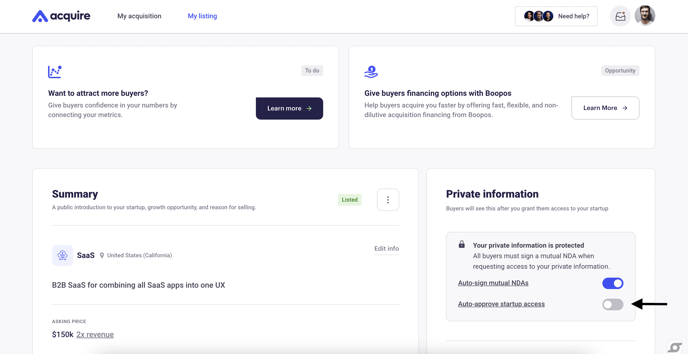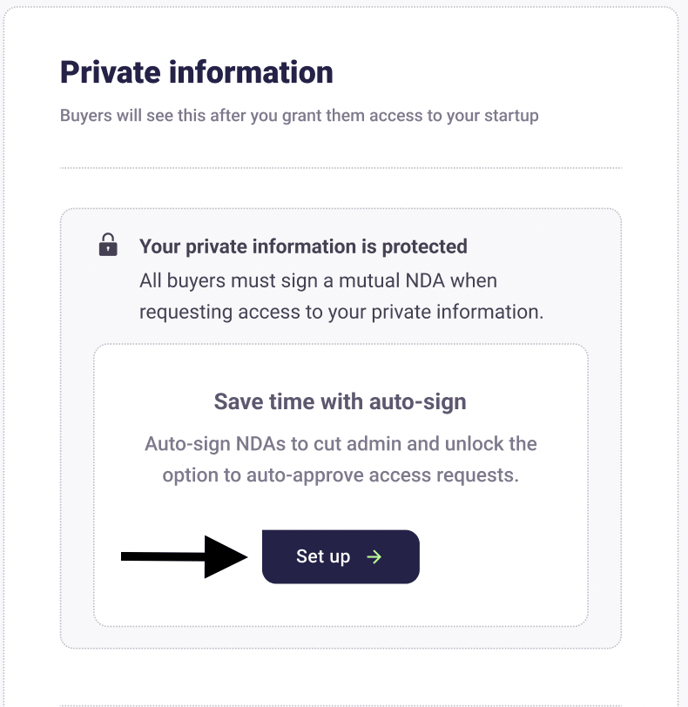 2. Download the NDA for review, and then click Continue to sign.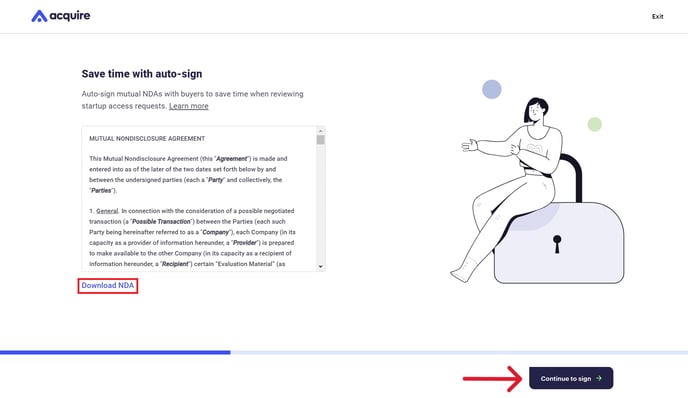 3. Type your signature in the box. If you're signing on your own behalf, click As an individual and type your first and last names into the boxes. Click Save signature.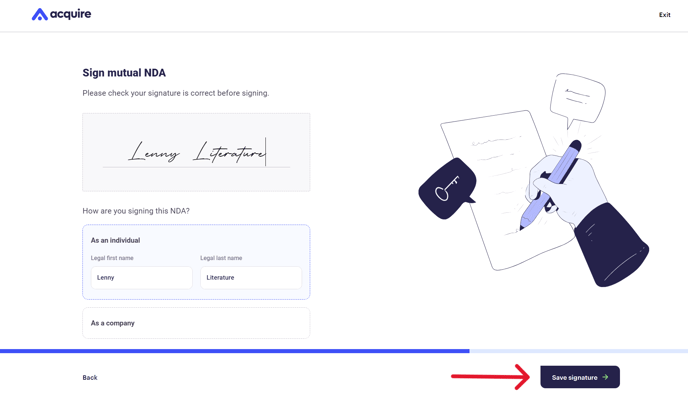 4. If you're signing on behalf of a company, click As a company and enter the business entity name and your job title. Click Save signature.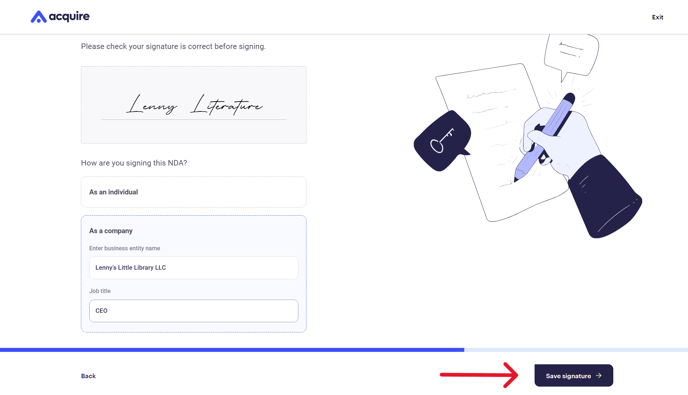 5. Check the box that says Auto-approve startup access requests. Then click Save settings.
6. You'll now see that both auto-sign and auto-approve are enabled. You can disable auto-approval at any time by clicking that toggle.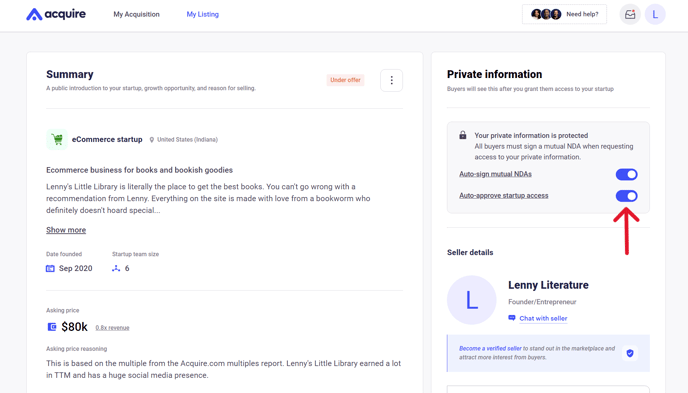 7. Click Yes, turn off to disable auto-approval. You can keep auto-sign mutual NDAs enabled if you want to speed up your manual approval process.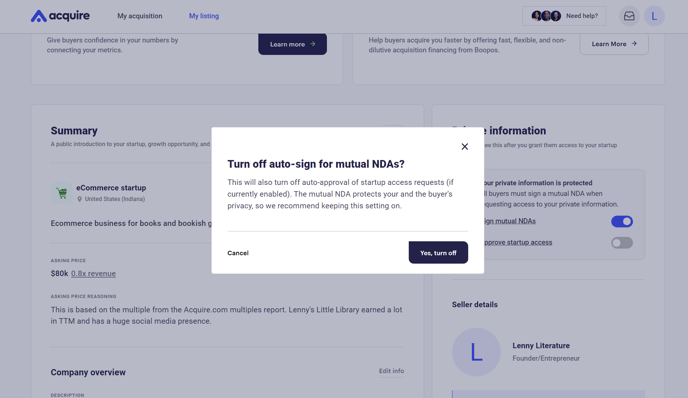 How to set up auto-approval from a buyer request
Below is a short video explaining how to set up auto-approval when approving a buyer request.
Still need help?
Please search the help desk again or contact support at support@acquire.com.