A step-by-step guide to connecting web traffic metrics via Google Analytics
Last updated: July 24th, 2023
Connect web traffic metrics to your listing automatically so buyers see your company's performance in real-time.
Buyers will likely ask about web traffic during due diligence. Save time by connecting the numbers now instead of gathering manual reports later.
Connecting Google Analytics will add the following to your listing:
Users
Sessions
Bounce rate
Avg. Session duration
Top channels
You can connect your metrics in two different ways after signing up on Acquire.com. Let's review them.
How to connect web metrics after verifying your email
During the sign-up process, we'll ask you to verify your email address. Once it's verified, you'll answer questions about your startup until reaching the connect your metrics page. You can either Skip this for now or follow the instructions below.
1. To connect web traffic, click Connect.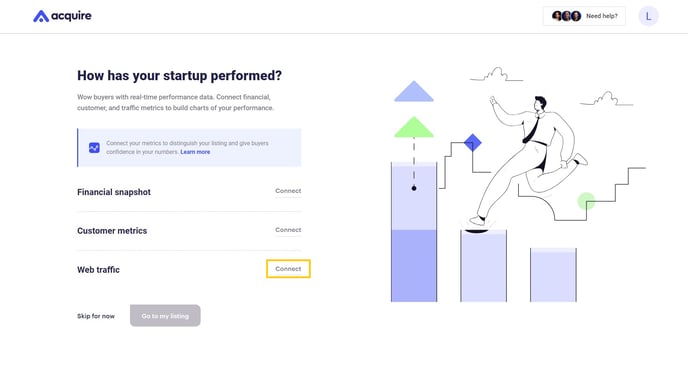 2. Click Continue to sign into Google Analytics.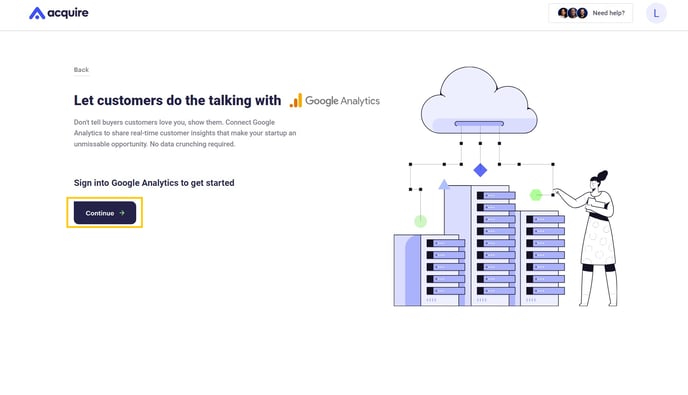 3. Choose the Google account you're going to synchronize.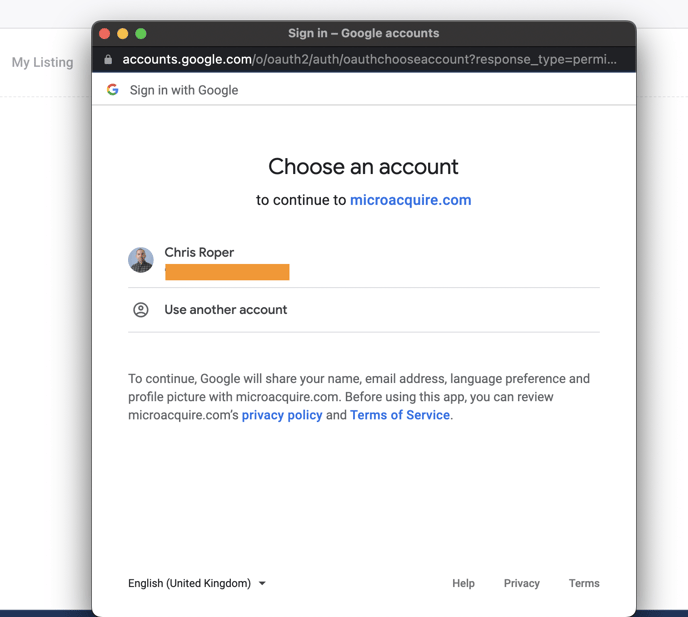 4. Check the box that gives Acquire.com permission to see and download your Google Analytics data. Click Continue.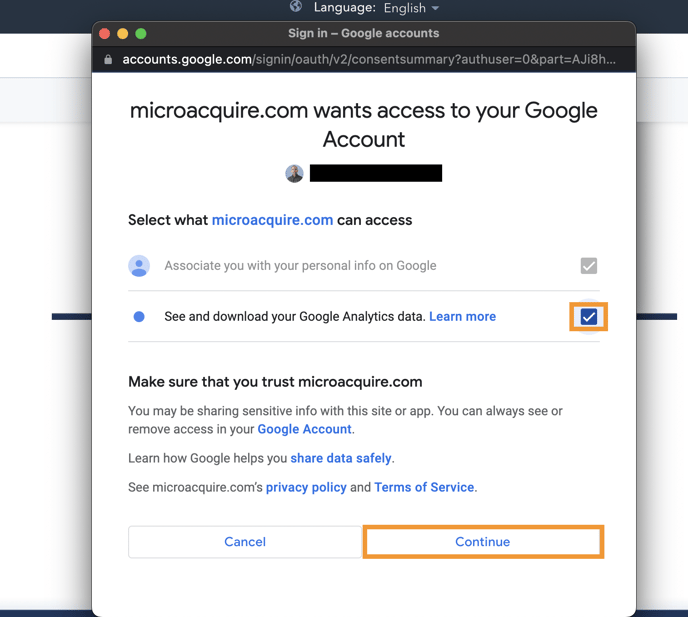 5. Choose the Google Analytics property ID (these are generated from your email address) you want to synchronize. Click Save.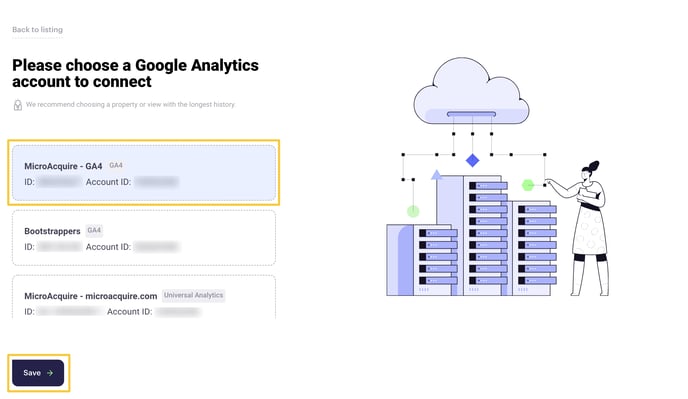 You'll now see synchronized data under My listing, under the Web traffic box.
Don't worry if you don't see your data instantly – it might take a few minutes to synchronize and update your listing.
How to connect web traffic on your listing page
If you click Skip for now while signing up for a seller account, you can still connect your metrics later.
1. Go to My listing and scroll down to Web traffic.
2. Click Connect metrics.

3. Follow Steps 2-5 above to connect your customer metrics.
Your web traffic will now appear at the bottom of the listing. It'll be organized by Audience and Acquisition, showing multiple graphs of your web traffic data.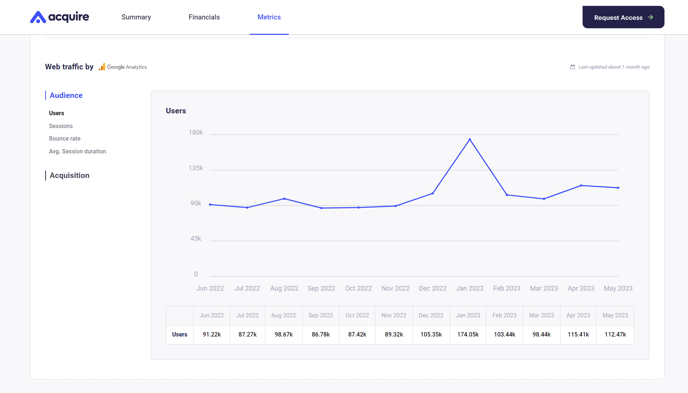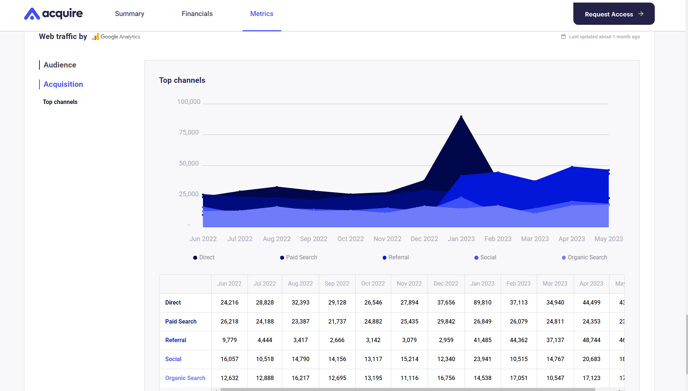 Still need help?
Please search the help center again or contact us at support@acquire.com.