Archive Startups to Remove Them From Your Dashboard
You can't permanently delete startups you've interacted with from your dashboard, but you can hide them using the Archive button. This keeps your interface clean and makes it easier to manage multiple conversations. Here's how to archive a startup you're no longer pursuing.
1. Click Startups from the main menu. Then, click the little folder icon on the startup you want to archive. This is the Archive button.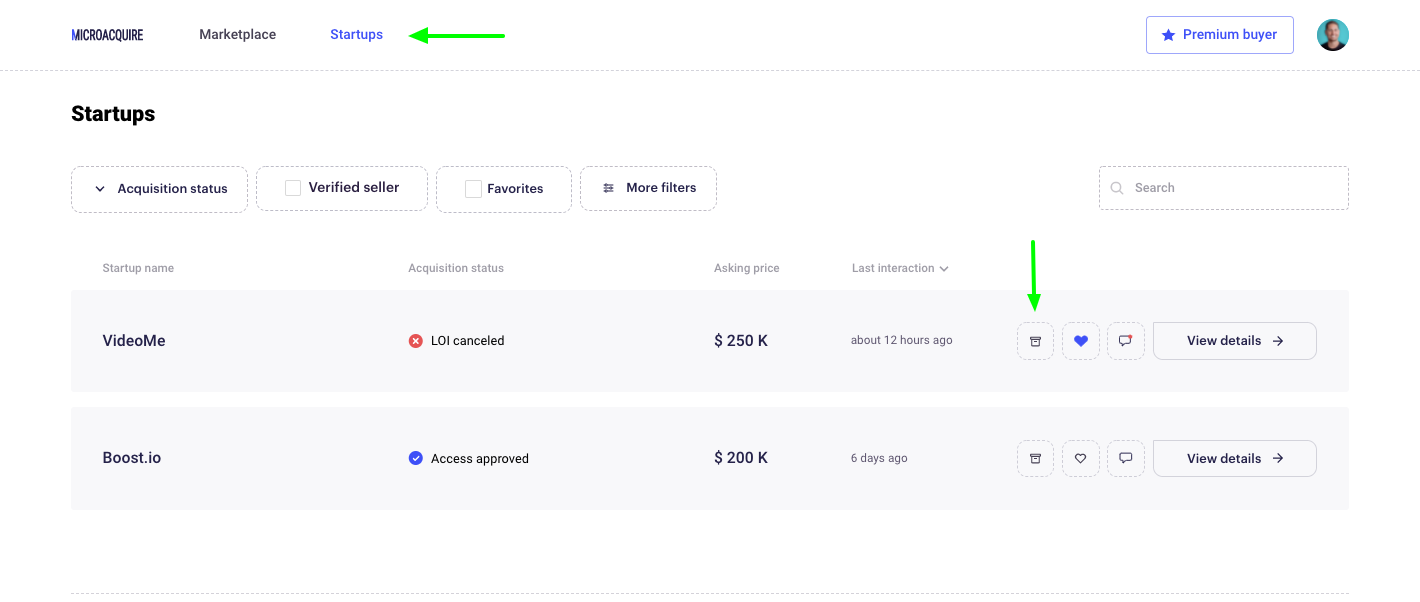 2. You can also archive a startup from the seller list. Click the three dots next to the founder whose startup you want to archive. Then select Archive from the dropdown menu.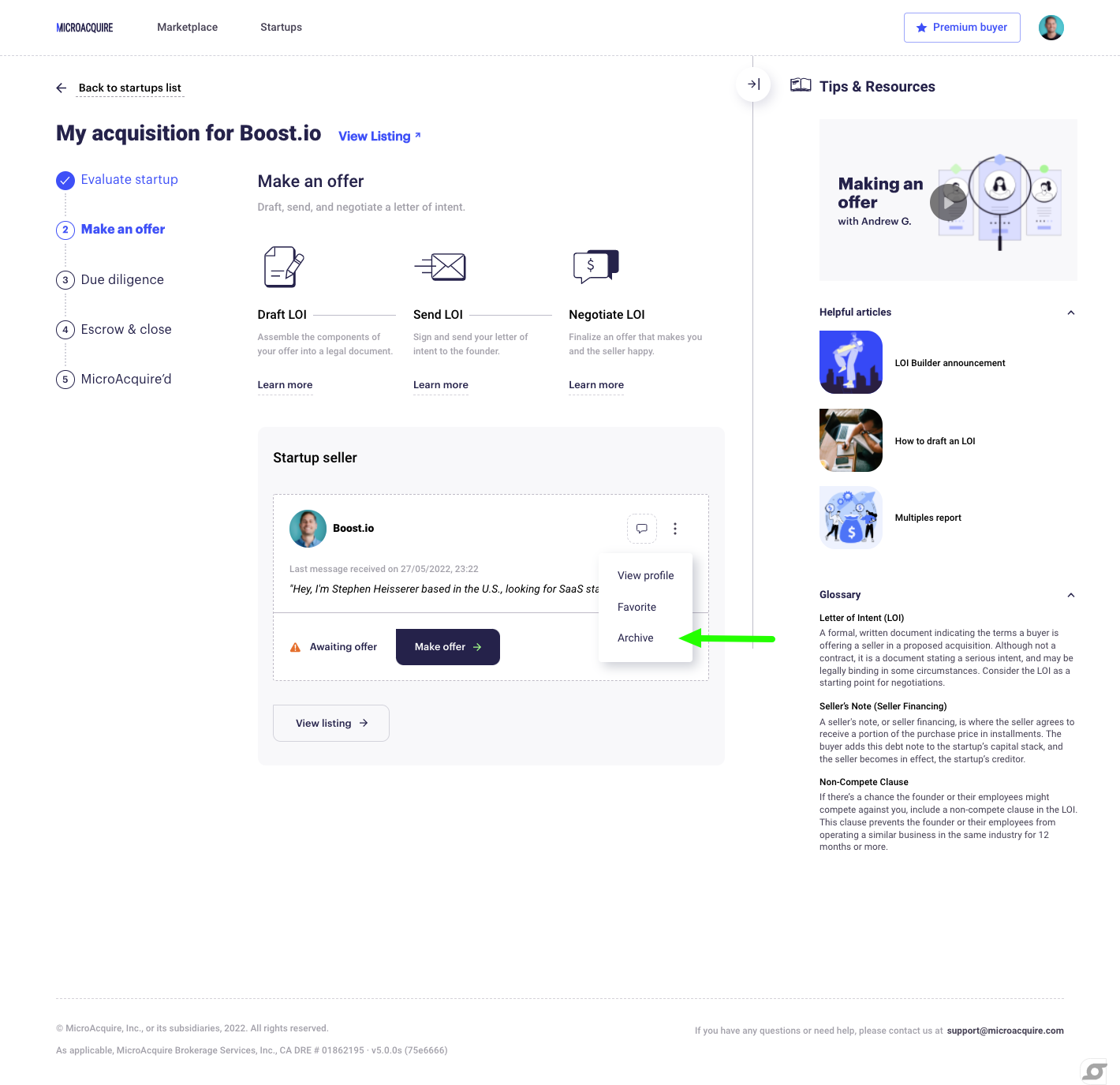 3. You'll now see a pop-up asking you to confirm that you want to archive the startup. Click Yes, archive startup to proceed.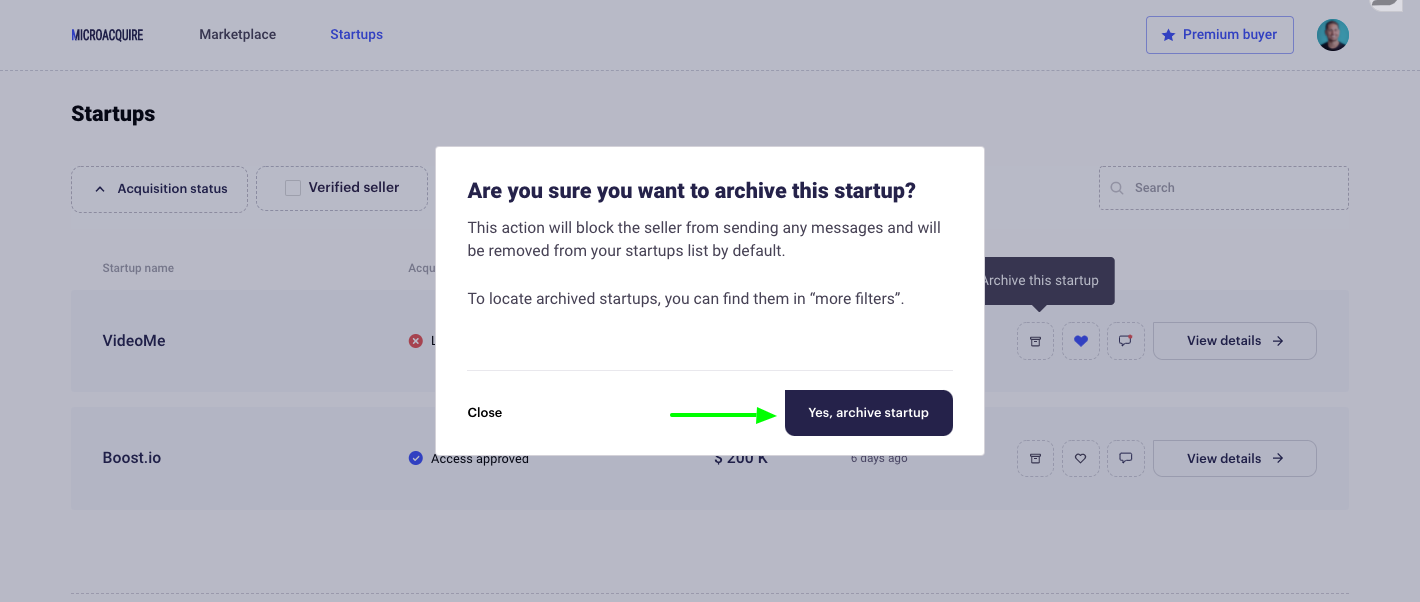 4. That's it! The startup and associated chats are no longer visible in Startups. To view archived startups, select More filters.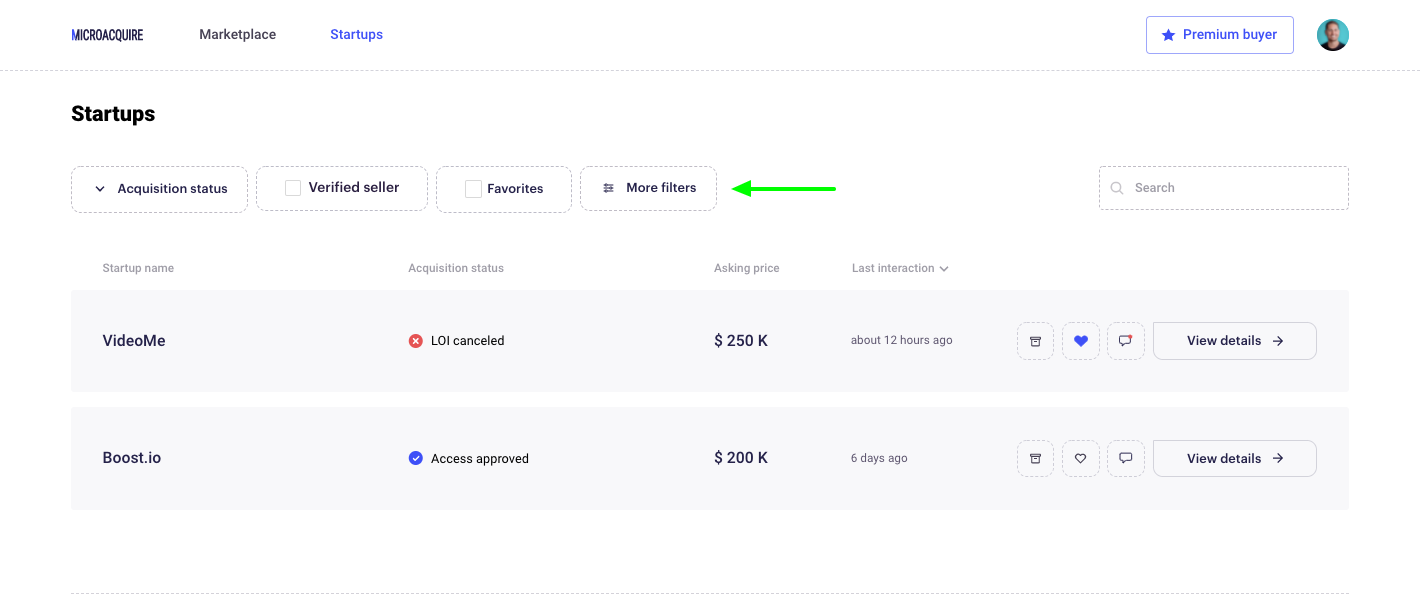 5. Then check the Archived startups box and click Apply.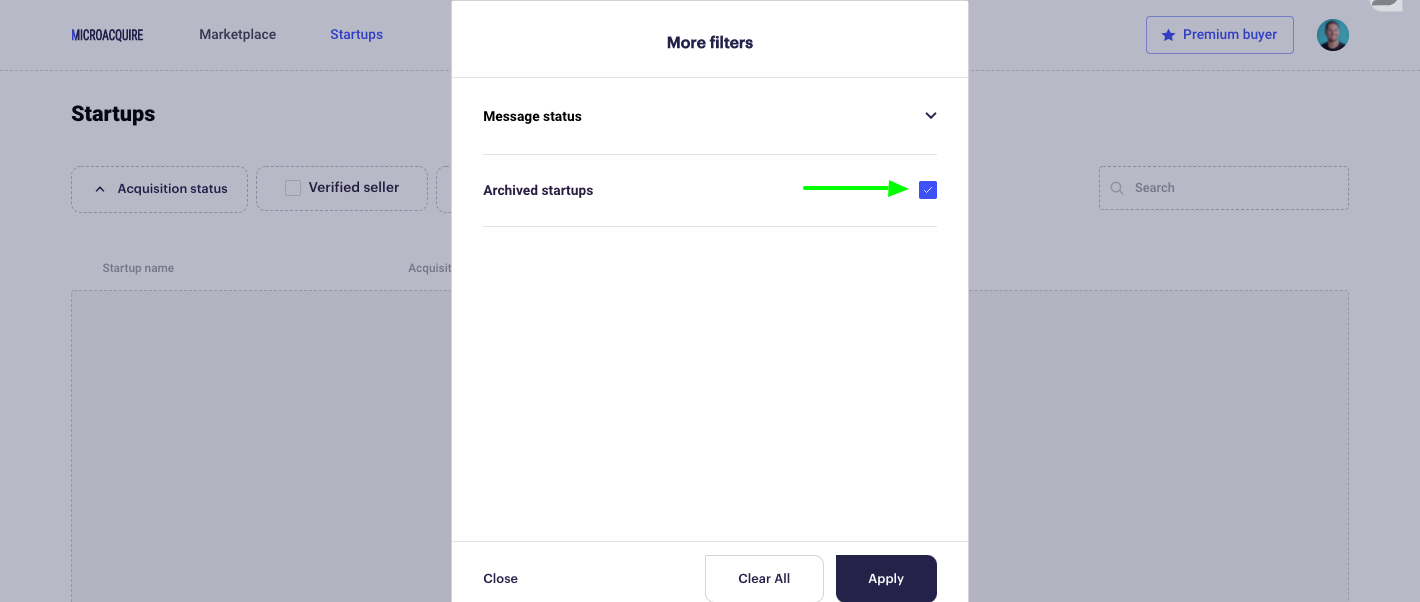 Your archived startups will return to the Startups view.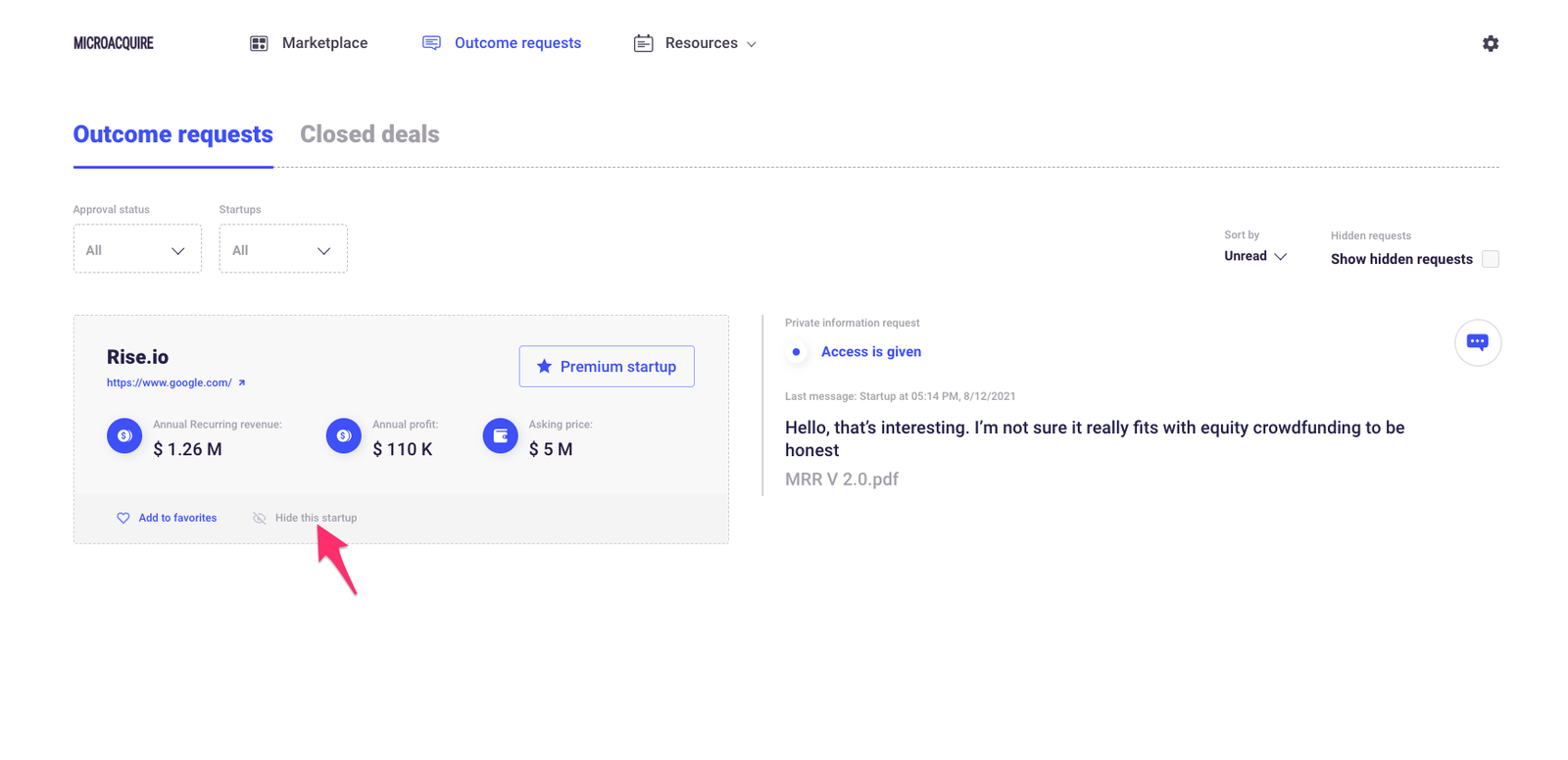 If you want to see hidden messages, toggle the "Show hidden requests" button on the top right.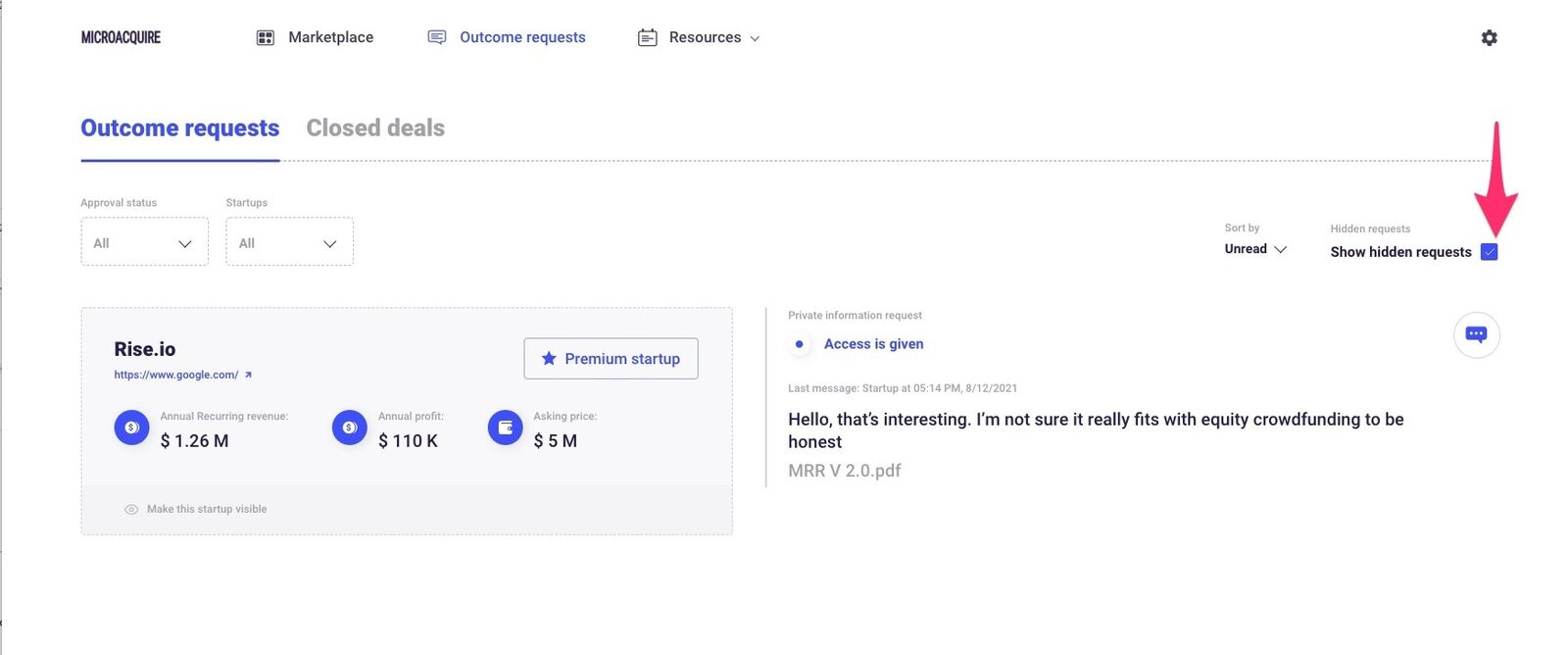 Whenever you're done with a conversation, please be considerate to the other party and let them know something to the effect of "Thanks for the info / interest. I don't think this deal will be a fit for me but best of luck with your acquisition."