How to edit or reconnect your LinkedIn account
Last updated: July 25th, 2023
An active LinkedIn profile helps sellers verify your identity before approving access to their private listing details. Adding a working LinkedIn URL to your profile only takes a moment, and if you don't have a LinkedIn account, you can create one for free.
Buyers without a LinkedIn profile or with a broken link will be rejected. Please follow the instructions below to update your LinkedIn details on Acquire.com.
While these instructions use screenshots from the buyer side of Acquire.com, the steps are the same for sellers who want to connect their LinkedIn accounts.
1. Click the Profile icon in the top right corner of the screen.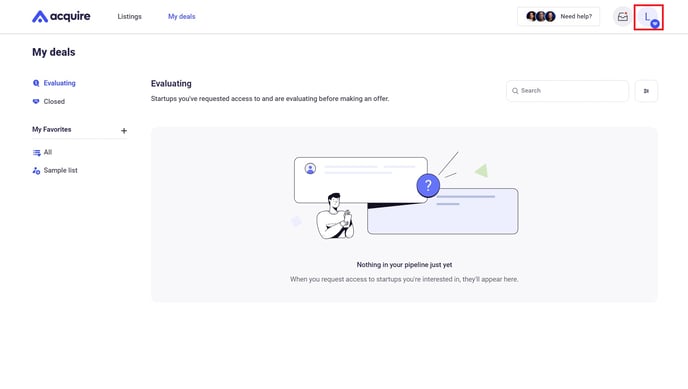 2. In the dropdown box, click Profile.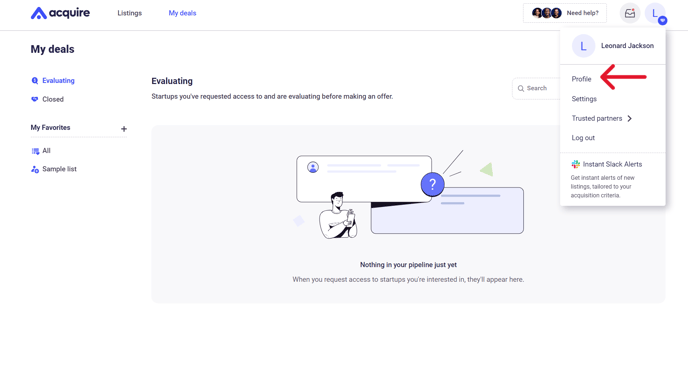 3. Click Edit info to the right of your profile.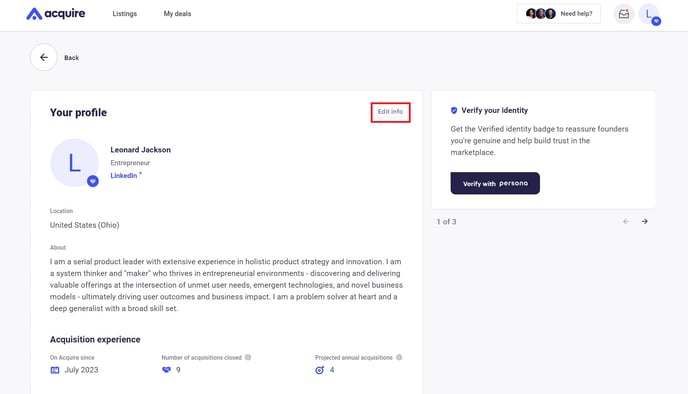 4. Paste your new LinkedIn URL into the LinkedIn field.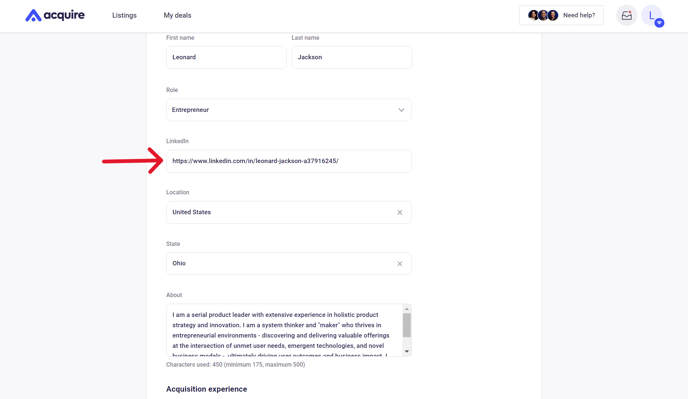 5. Scroll to the bottom of your profile and click Save.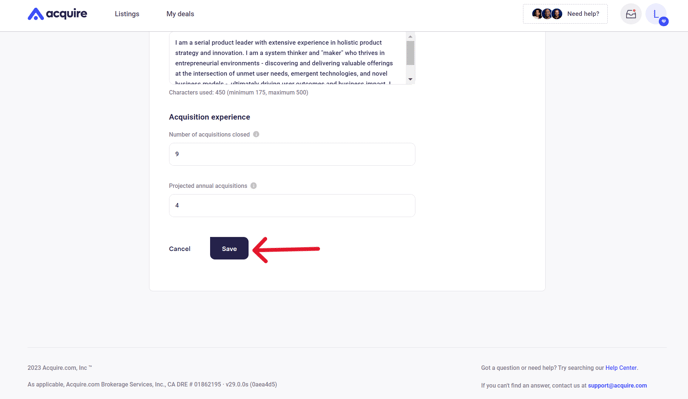 Still need help?
Please search the help center again or contact us at support@acquire.com.