How to verify your ID with Persona
Last updated: September 6th, 2023
All sellers must verify their identity (ID) before listing their startup on the marketplace. Verifying your ID builds trust with buyers and only takes a few minutes.
We use the verification platform Persona to verify your ID. Buyers will never see your identification and can only see your name if you approve it. Persona protects your information by following the strictest privacy and security standards.
Once complete, you earn the Verified identity badge on your profile, reassuring buyers that you are who you say you are.
Watch the video and follow the steps below to give buyers confidence in you.
1. Click your profile icon on the top-right of your dashboard.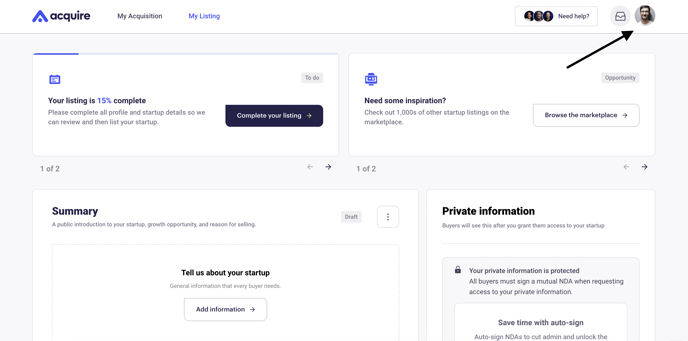 2. Click Profile.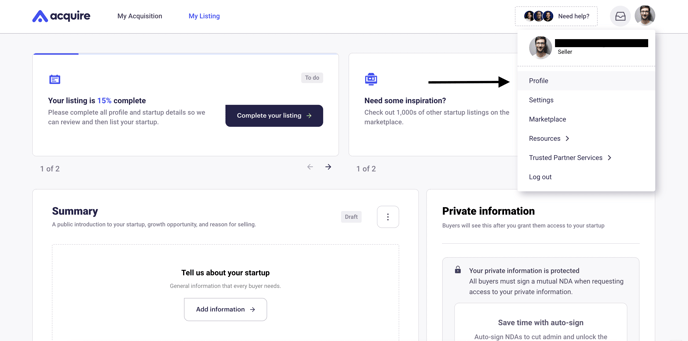 3. Click Verify with Persona.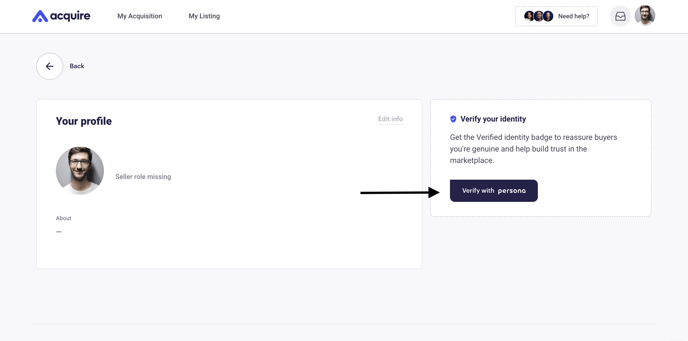 4. Click Begin verifying.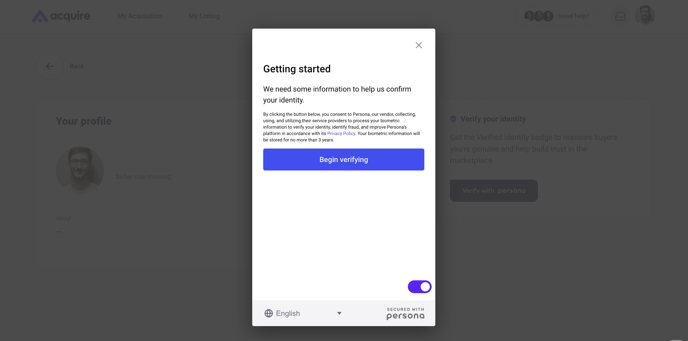 5. Choose the country where your government ID was issued.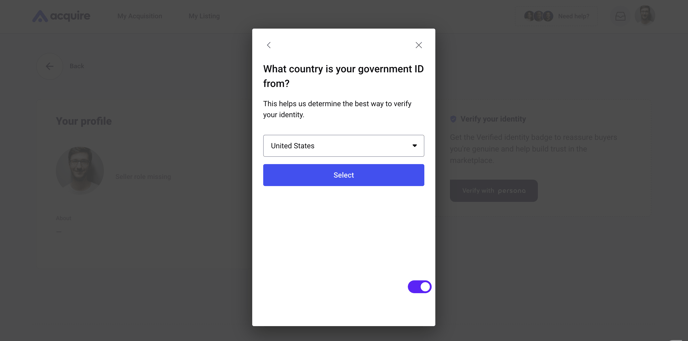 6. Choose the type of ID you want to verify.
Your ID must be valid and be one of the approved options below. Persona will not accept photocopies.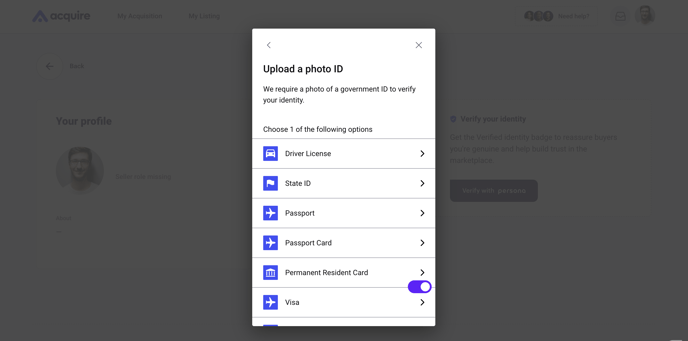 7. Upload a photo of your chosen ID.
8. Wait while Persona processes your ID.
9. Click Get started to verify your face matches that on your ID.
Persona takes an image of your face to verify it matches your ID and deletes it immediately after processing. None of your facial biometrics are stored. If you're concerned about your privacy, please review Persona's security and compliance standards.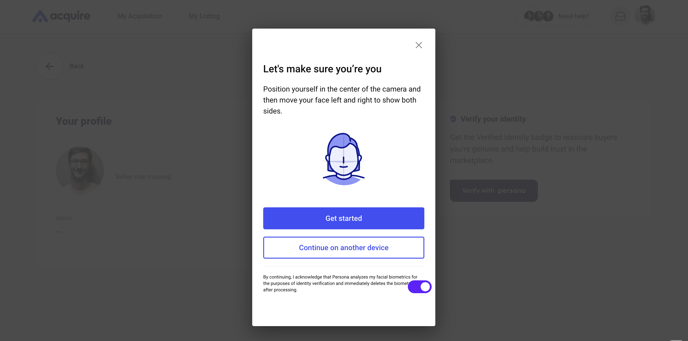 10. Move your head left and right as instructed.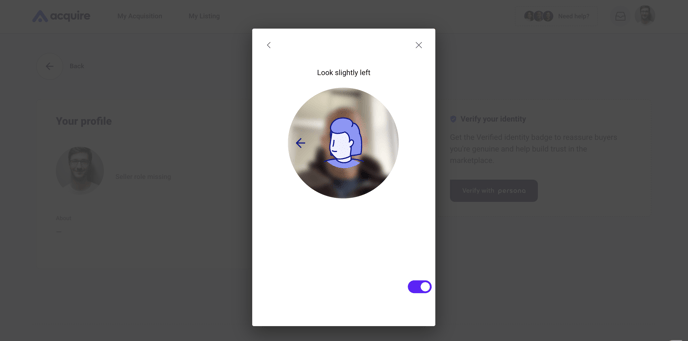 11. You'll then see the message below confirming you've verified your ID.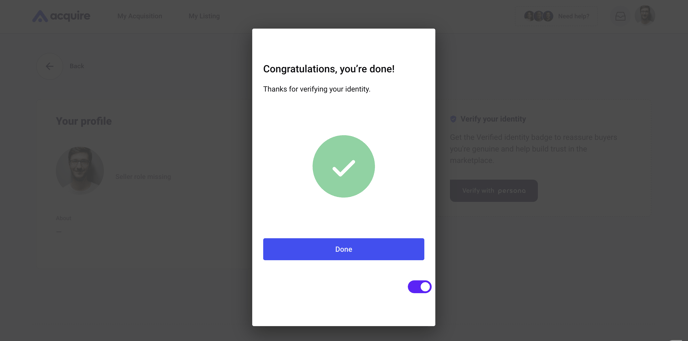 You should now have the Verified identity badge on your profile.
Still need help?
Please search the help desk again or contact support at support@acquire.com.