A guide to uploading financial documents that verify your available acquisition funds
Before you can verify your funds, you must first verify your identity. It only takes a few minutes and helps you build trust with sellers. How to verify your identity
Impress sellers by verifying you have the funds to acquire a startup.
No one wants to spend time on an acquisition if there's no chance of it closing. Prove your available funds and give sellers another reason to choose you over other buyers.
Upload qualifying financial documents.
We'll calculate your verified funds amount based on the liquidity of assets.
You get the Verified funds badge showing sellers you're serious.
Verification can take up to 72 business hours. You also need to re-verify periodically for your amount to stay valid, and we'll remind you when it's time to re-verify.
How to verify your funds with Nathan from our product team
How to verify your funds
1. Click your profile icon on the top right of your dashboard. Then click Profile.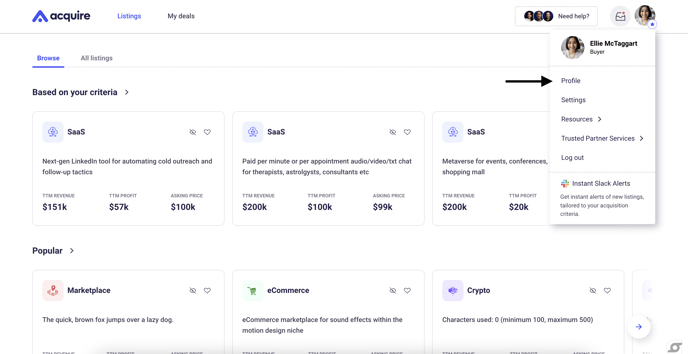 2. Click Verify your funds in the box on the right.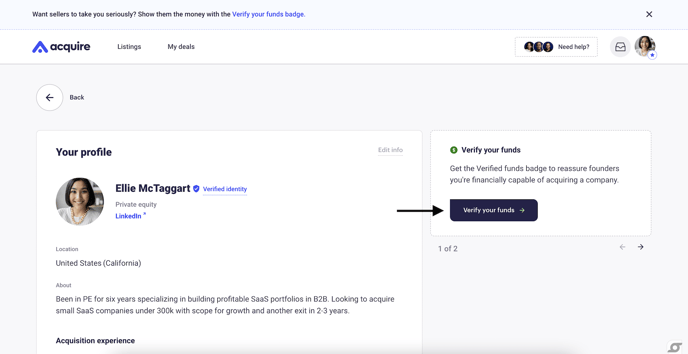 3. Click Get started.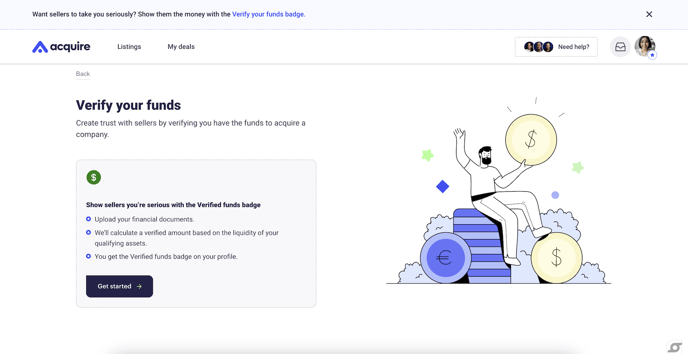 4. Enter the amount you want to verify in US dollars. Then click + Upload file to upload a qualifying financial document.
Example documents include:
Bank account statements
Stock portfolio
Home equity line of credit (HELOC)
Cryptocurrency account/wallet statement
Retirement account
Accredited investor document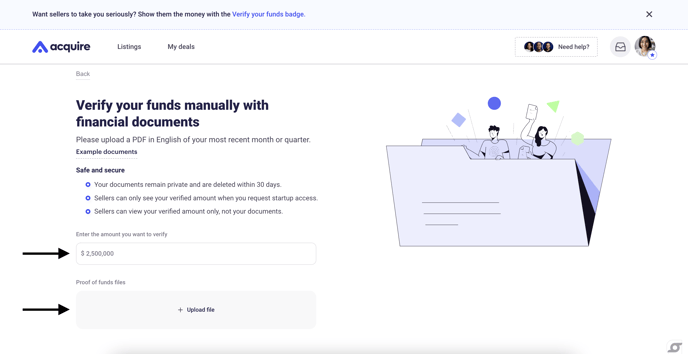 5. Click
Submit your documents
.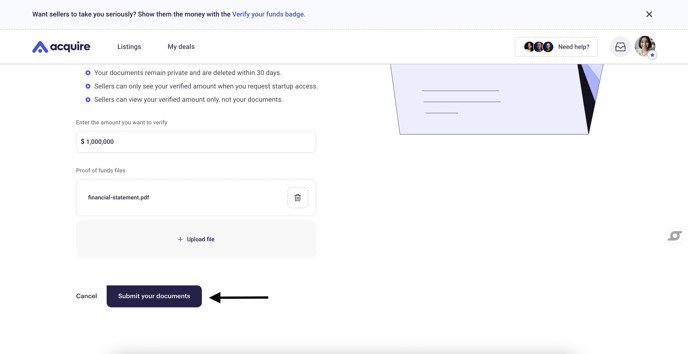 6. You'll now see the confirmation. Please allow up to 72 hours for our team to review the documents and your funds.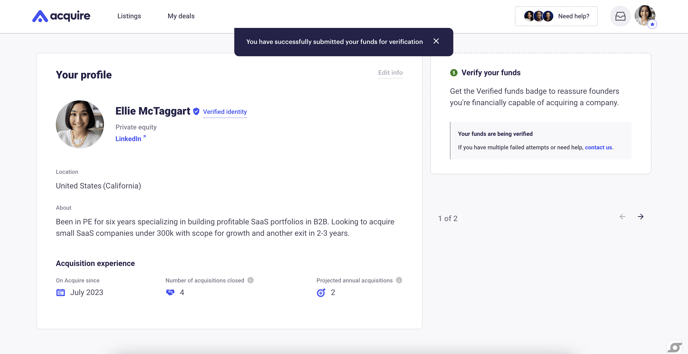 7. You'll receive an email when we've verified your funds and sellers will be able to see your new badge when you request access to their startups.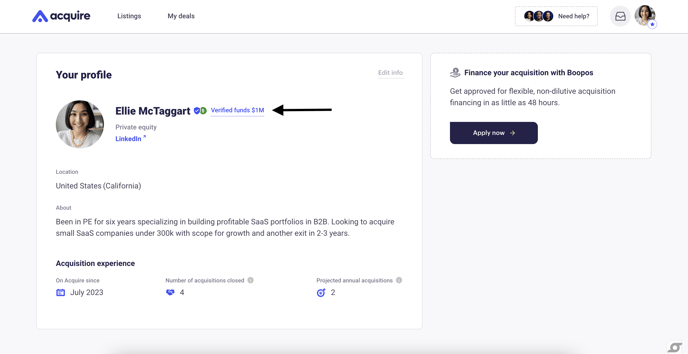 Sellers can only see your verified amount when you request startup access. They can never see your financial documents – only the verified amount.
We'll let you know when it's time to re-verify your funds. But if you want to update the amount beforehand, please contact support at support@acquire.com.
Still need help?
Please search the help center again or contact us at support@acquire.com.