How to verify your ID with Persona
Last updated: 6th July, 2023
Build credibility and trust with sellers by verifying your identity.
We use verification platform Persona to verify your ID, and it only takes a few minutes. You'll earn the Verified identity badge on your profile so sellers know they can trust you.
Follow the steps below to give sellers confidence in you.
How to verify your ID with Nathan from our product team
1. Click your profile icon on the top-right of your dashboard.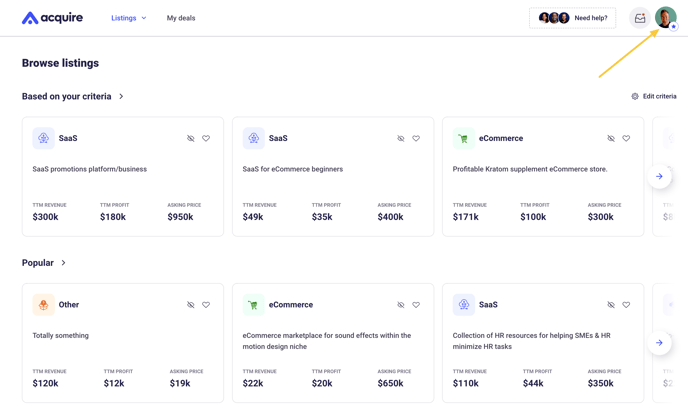 2. Click Profile.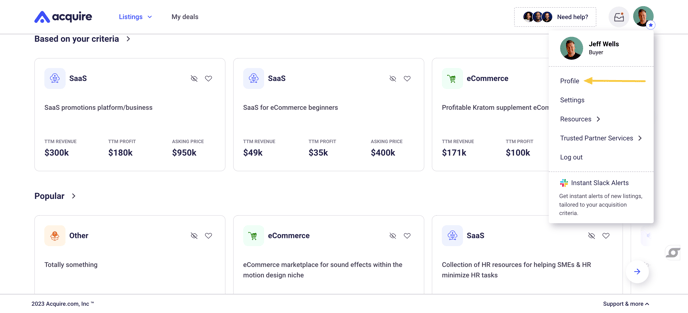 3. Click Verify with Persona.
4. Click Begin verifying.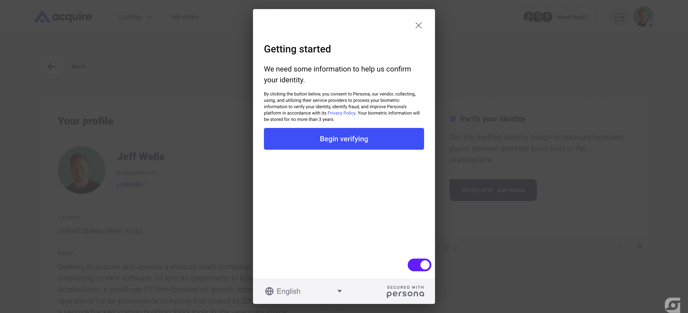 5. Choose the country where your government ID was issued.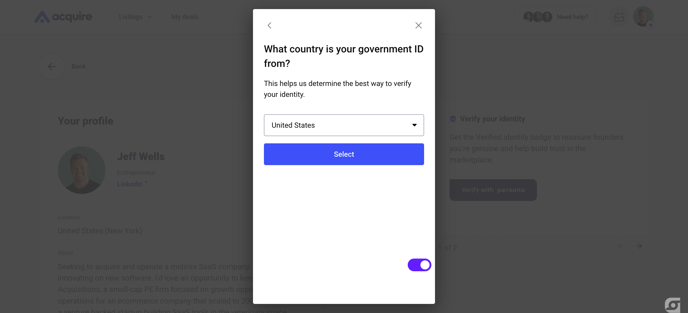 6. Choose the type of ID you want to verify.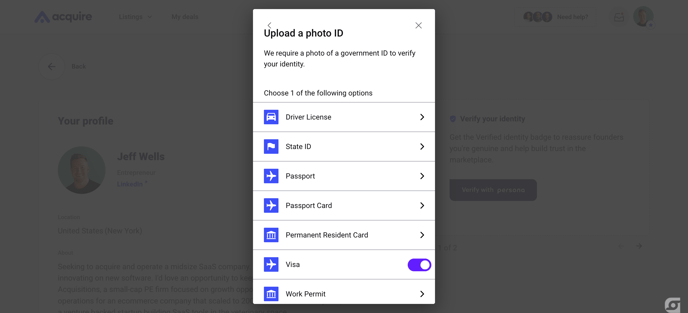 7. Follow the instructions to verify your face matches your ID.
Persona takes an image of your face to verify it matches your ID and deletes it immediately after processing. None of your facial biometrics are stored.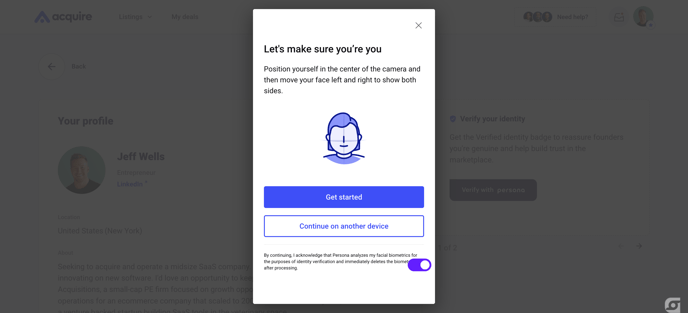 8. You'll then see the message below confirming you've verified your ID.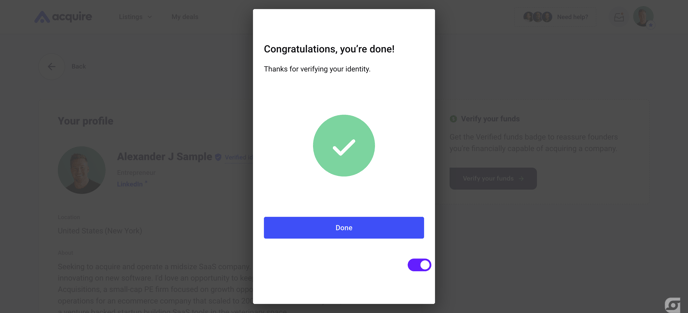 You should see the Verified identity badge on your profile now.
Sellers will check your profile when you request access to their startups. Verifying your identity helps overcome initial doubts so your conversations get off to a good start. 😊
Did this answer your question?
If not, please search the help desk again or contact support at support@acquire.com.