A step-by-step guide to downloading your asset purchase agreement (APA) after receiving it
Last updated: July 17th, 2023
While Acquire.com keeps all your documents in one place under My acquisition, you might want to keep copies on your device too.
You can download the APA in two different spots after receiving it from the buyer. Follow the steps below to download a copy for your records.
How to download your APA before signing
When a buyer sends you an APA, it'll appear under My acquisitions. You can download the document while reviewing the initial APA draft.
1. Click
View APA
to review the document.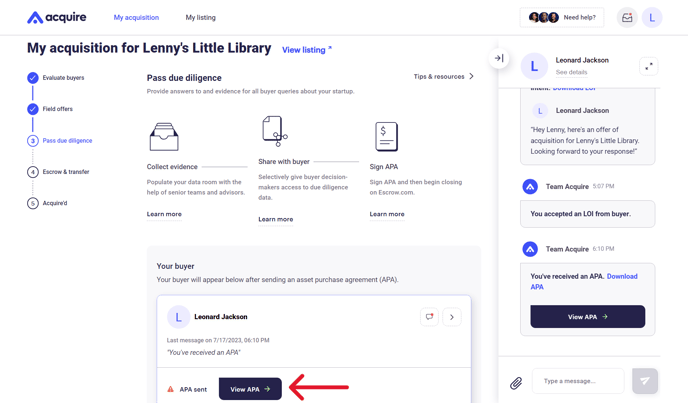 2. Click
Next
to continue to the download page.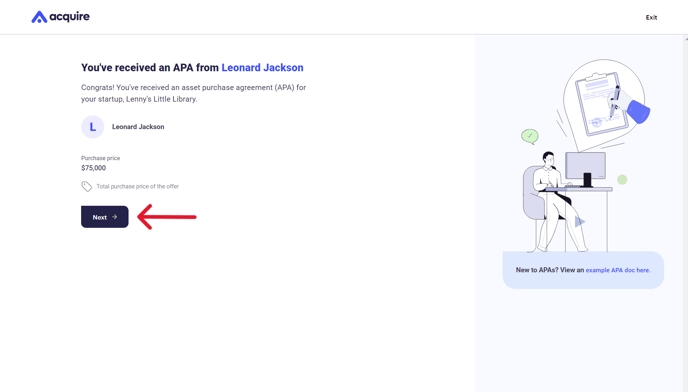 3. At the top of the screen, click Download to view a PDF version of the APA and save it to your device.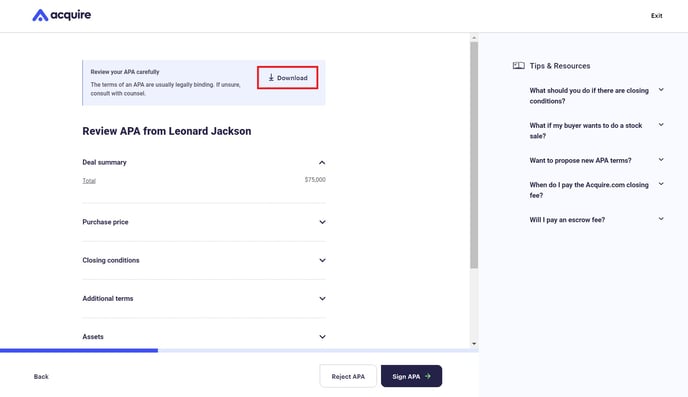 The next page asks you to sign and accept or reject the APA. When you're satisfied with the document, sign it, or reject it and ask the buyer to send you a revised APA.
How to download your APA after signing
After signing the APA, you'll move to escrow to safely close your acquisition.
During the escrow process, you can download the final version of the APA on the My acquisition page. Just follow these steps:
1. Scroll down to Your buyer.
2. Click the chat icon in the top-right corner.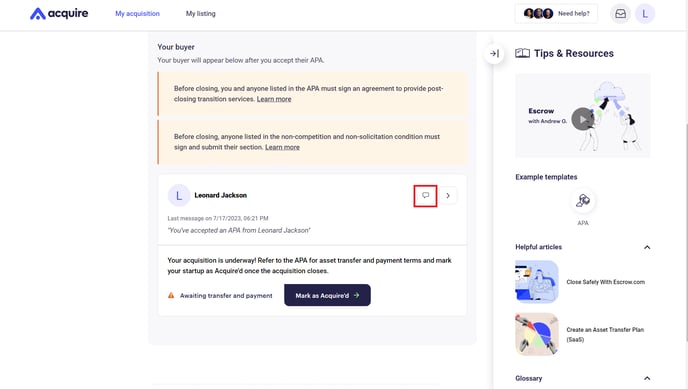 3. Click Download APA on the Team Acquire message.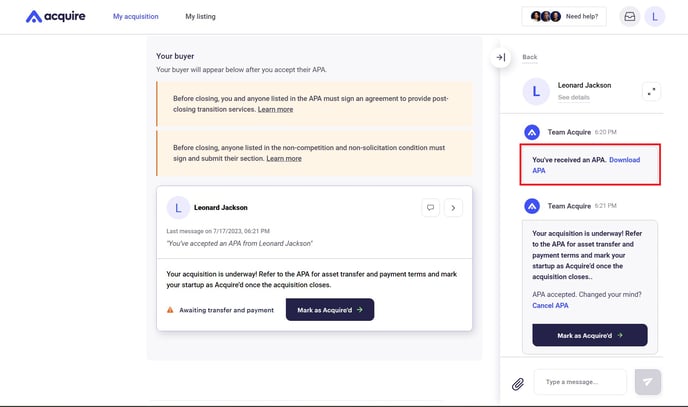 The PDF of your APA will appear in your device's downloads folder.
Still need help?
Please search the help desk again or contact support at support@acquire.com.