A step-by-step guide to downloading a buyer's letter of intent (LOI)
Last updated: July 24th, 2023
While Acquire.com keeps all your documents in one place under My acquisition, you might want to keep copies on your device too.
You can download the LOI in two different spots after receiving it from the buyer. Follow the steps below to download a copy for your records.
How to download your LOI before signing
When a buyer makes an offer for your startup, their LOI will appear under the My acquisition tab. Download the document while reviewing the initial offer.
1. Click the
View offer
button to review the LOI.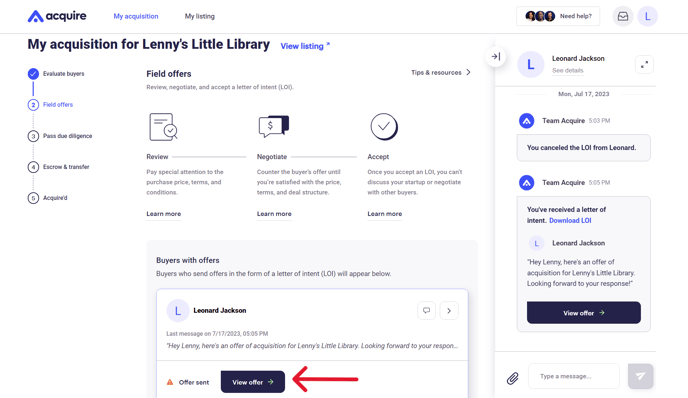 2. Click
Next
to continue to the download page.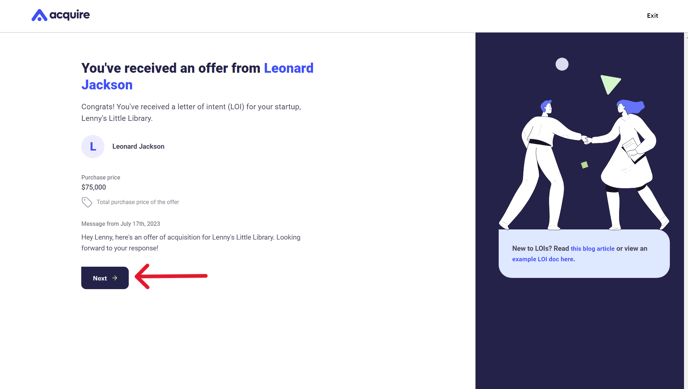 3. At the top of the screen, click
Download
to view a PDF version of the LOI and save it to your device.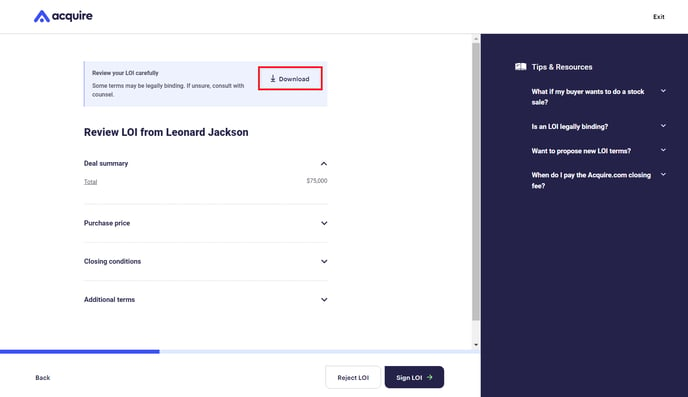 The next page asks you to sign and accept the LOI. If you accept but didn't download the LOI, you have another chance to do so post-signing.
How to download your LOI after signing
After signing the LOI, you'll return to the My acquisition page. You can also download your LOI from here.
1. Scroll down to
Buyers with offers
.
2. Click the
down arrow next to the LOI status.
3. Click
Download
to save the LOI to your device.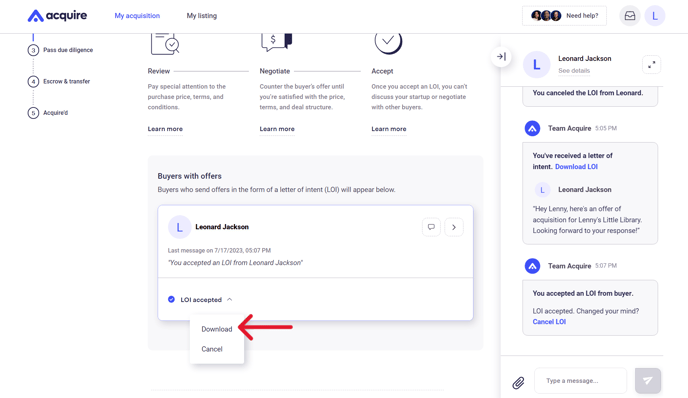 Check your device's downloads folder for a PDF copy of your LOI.
Still need help?
Please search the help desk again or contact support at support@acquire.com.