A guide to marking your startup sold and Acquire'd
Last updated: July 20th, 2023
Congrats on selling your startup! Before popping the champagne, conclude the acquisition process by Marking your startup as Acquire'd.
You can mark your startup as Acquire'd in one of three ways.
From My acquisition
1. Scroll to the Your buyer box under My acquisition. Click Mark as Acquire'd.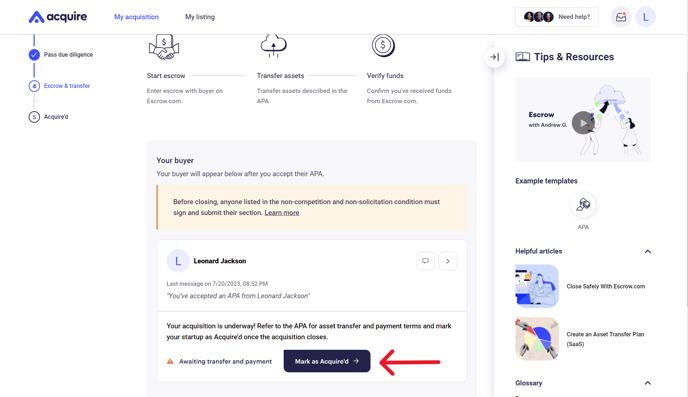 From My listing
1. Click the three dots to the right of your listing status under My listing. Click the dots and click Mark as Acquire'd in the dropdown box.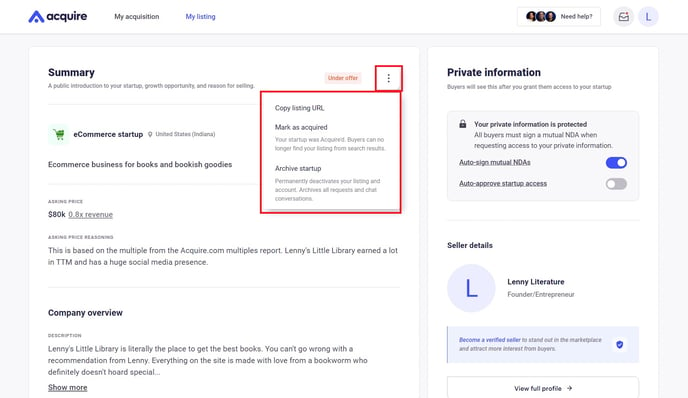 From Inbox
1. Click the Inbox icon in the top right corner of the screen.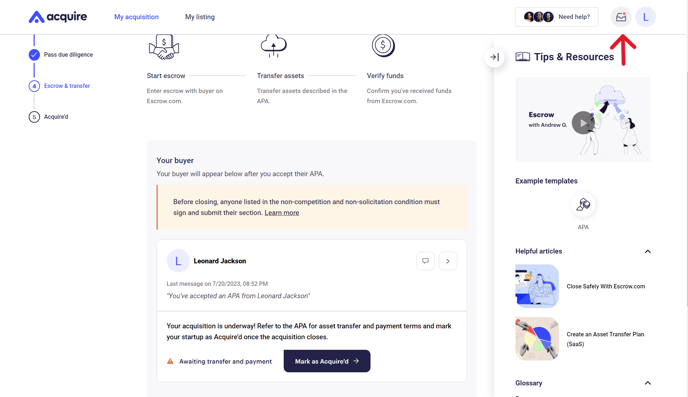 2. In your buyer chat, click Mark as Acquire'd on the Team Acquire message.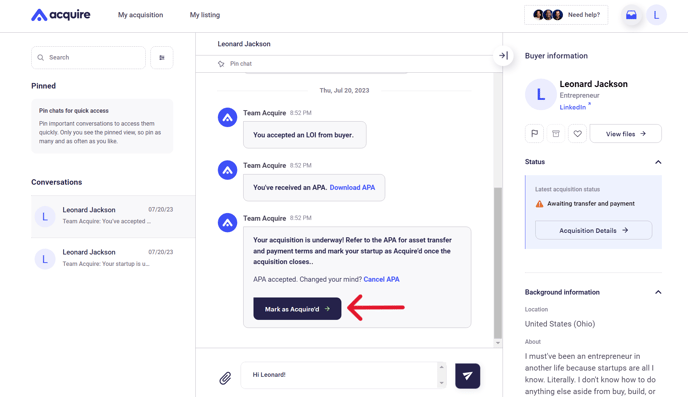 About your acquisition
Once you mark your startup as Acquire'd, we'll ask you a few follow-up questions to confirm your acquisition and update our records.
1. Confirm you want to mark your startup as Acquire'd. Continuing will permanently disable all listing actions, requests, and documents.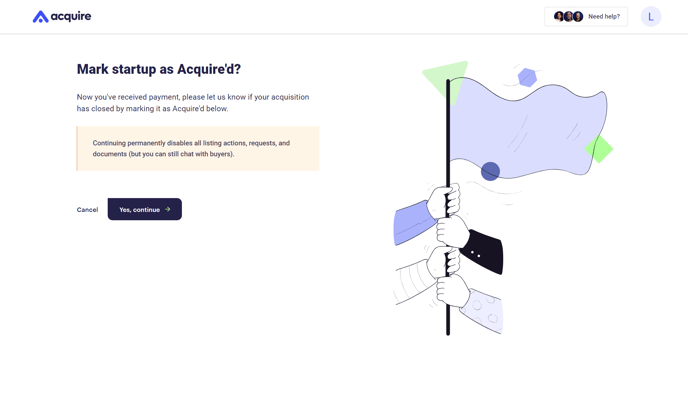 2. Confirm whom you sold the business to:
an Acquire.com buyer,
a buyer outside Acquire.com,
or say you can't disclose the buyer due to an NDA.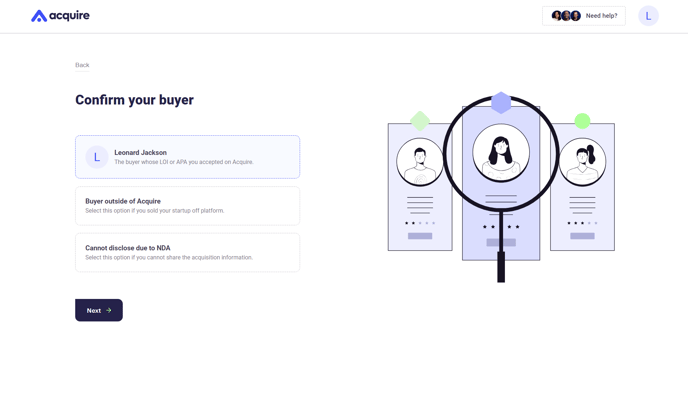 3. Confirm your purchase price. This anonymous data helps us compile documents like our biannual multiples report, which helps fellow founders value and sell their businesses.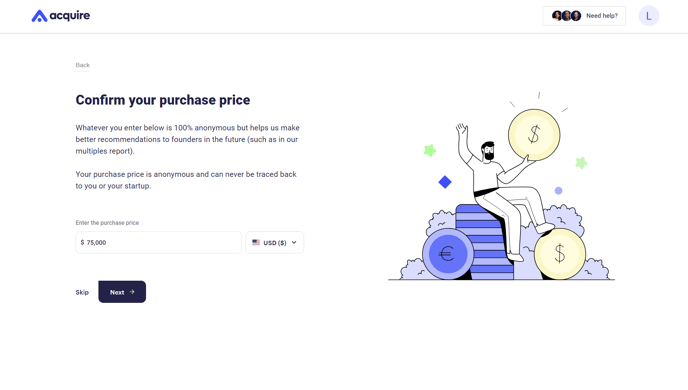 Congrats! Your acquisition is now finalized on Acquire.com
Still need help?
Please search the help desk again or contact support at support@acquire.com.