A guide to creating your free seller account so you're ready to list and sell
Last updated: September 13th, 2023
Thanks for your interest in selling your business on Acquire.com!
To sign up for your free seller account, follow the steps below.
Creating your seller account and listing your business is free. However, you pay a flat 4 percent closing fee when you sell (and only if you sell). Learn more
How to sign up on Acquire.com with Nathan from our product team
1. Visit the sign-up page.
2. Enter your email address and password.
3. Verify your email address.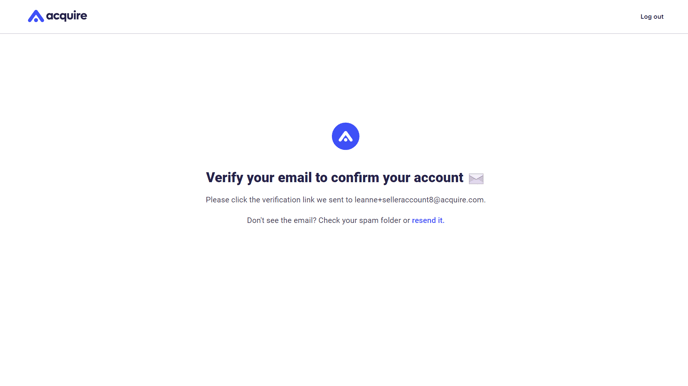 4. Choose I want to sell my startup and click Next.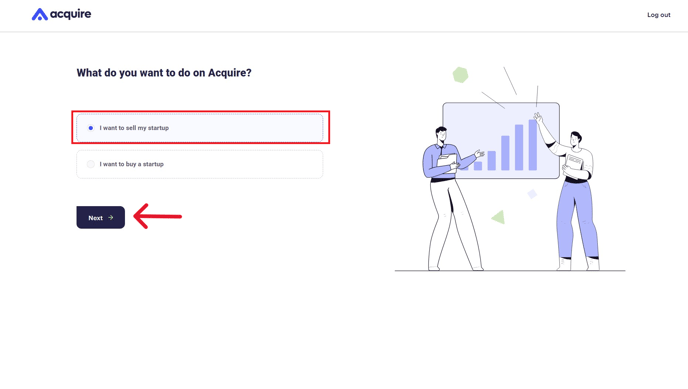 5. Click Awesome, let's go to begin the pre-approval process.
How does pre-approval work? After entering your basic details and setting an asking price, our curation team reviews everything to ensure you're a good fit for the marketplace. Pre-approved startups get listed quicker, fast-tracking your acquisition.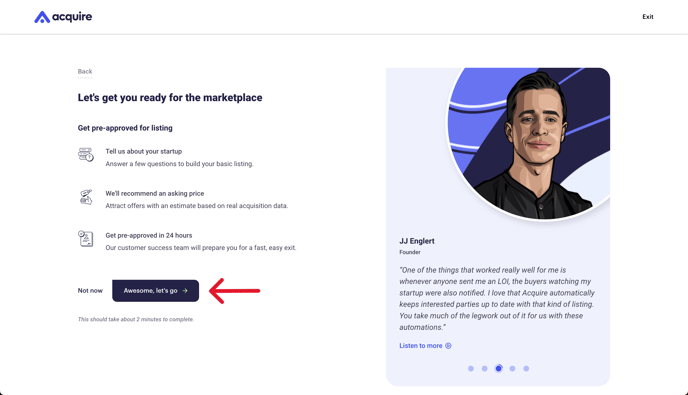 If you click Not Now, you can start filling out your listing details and completing your profile.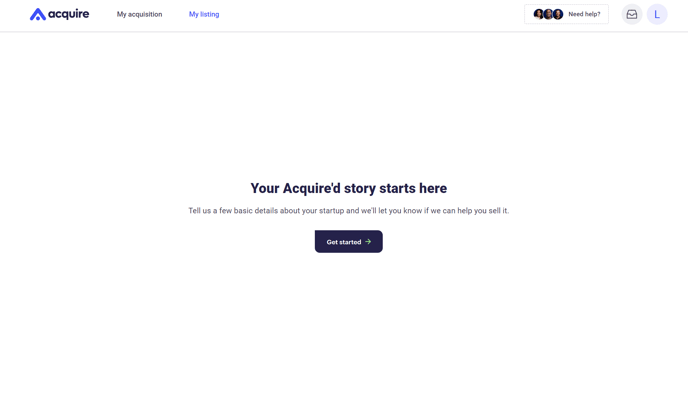 6. Select your startup type and click Next.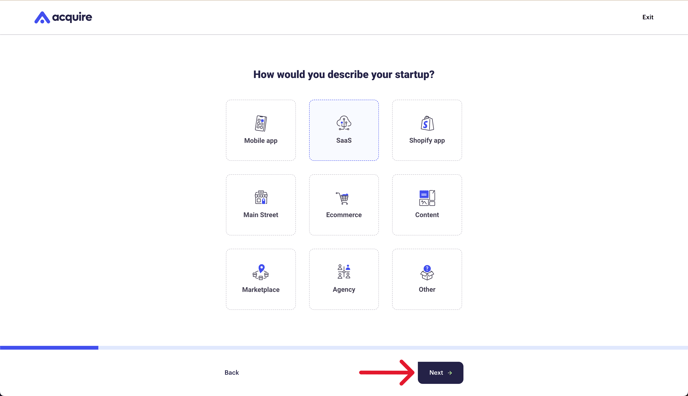 7. Enter a valid website for your startup and click Next.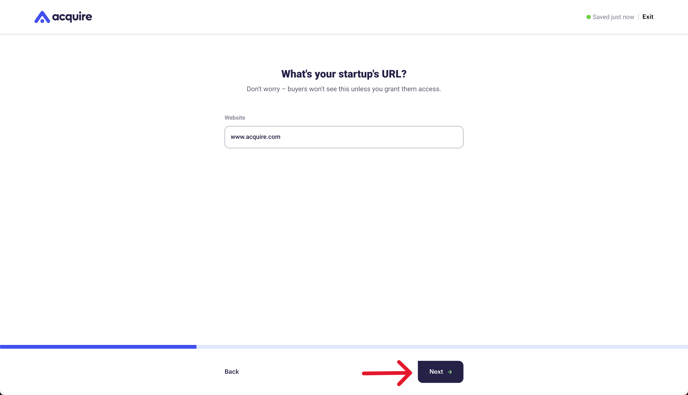 8. Wait while we validate your website and check for your SSL certificate. If you pass both checks, you'll go to the next screen. Try again or contact our support team if you don't pass.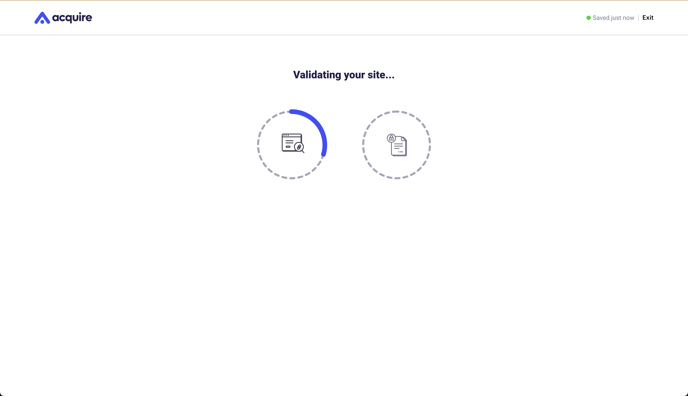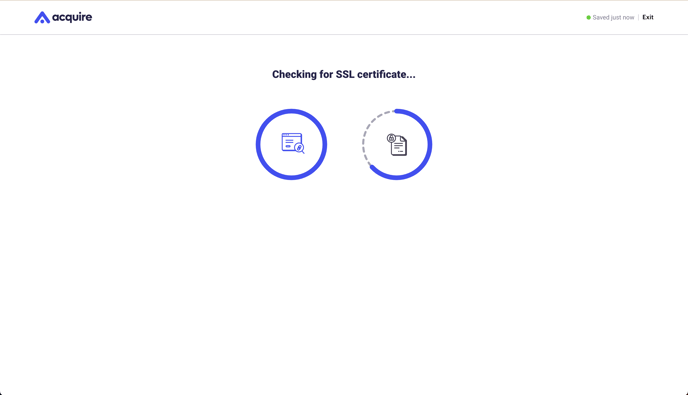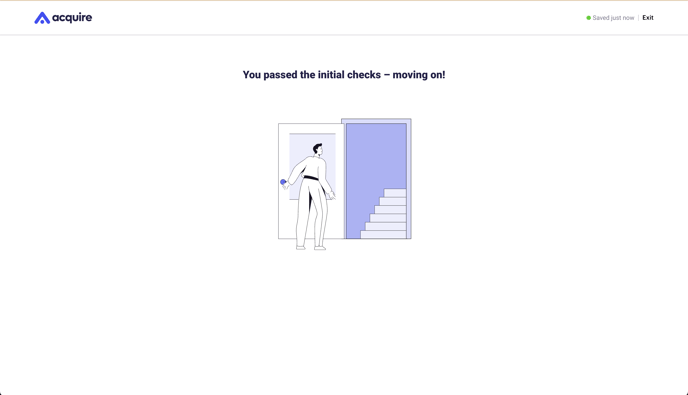 9. Enter your startup's trailing twelve-month (TTM) gross revenue and click Next.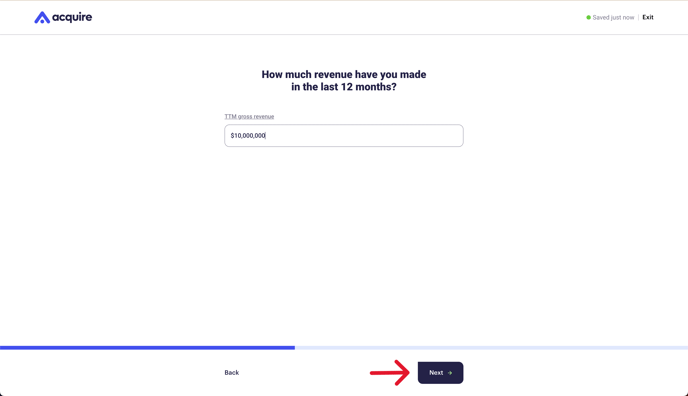 10 Enter your startup's TTM gross profit and click Next.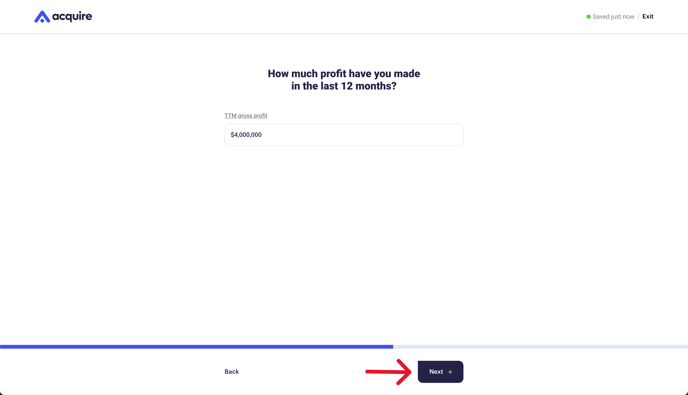 11. Enter your first and last name and click Next. The buyers won't see your name unless you provide access.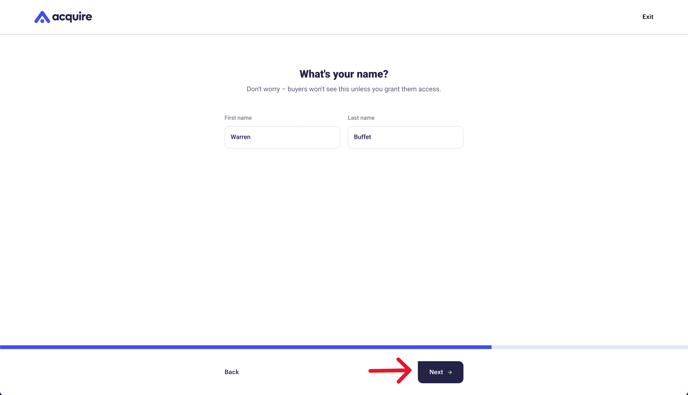 12. Enter your phone number and click See my asking price.
Buyers don't see your phone number unless you grant them access. We collect it to verify you're a real person and not a bot, building trust and legitimacy in the marketplace. Plus, we might contact you with important updates about your acquisition or to help you attract more buyers.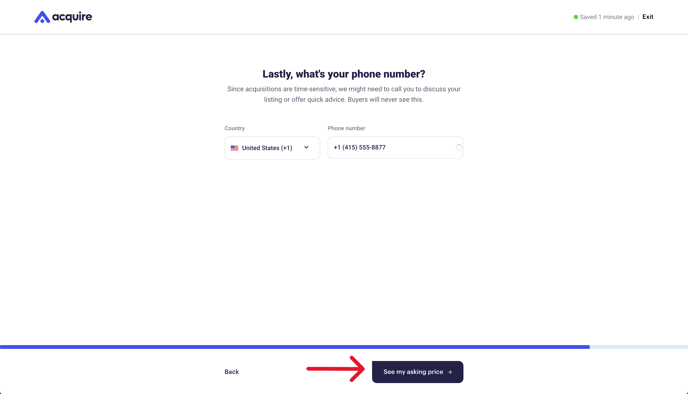 13. Review your recommended asking price. If you approve of the recommendation, click Submit, and we'll set that number as your asking price. If you want to adjust your asking price, click Edit.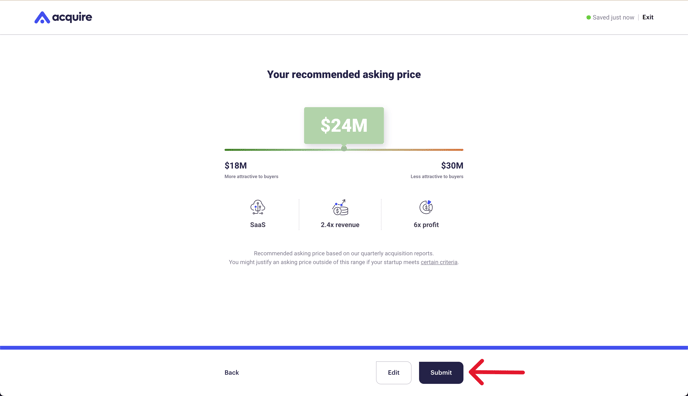 Enter your asking price and click Submit.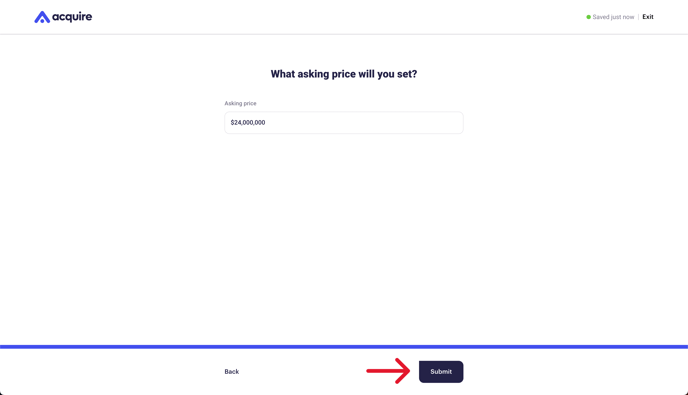 14. Click Awesome, let's finish my listing.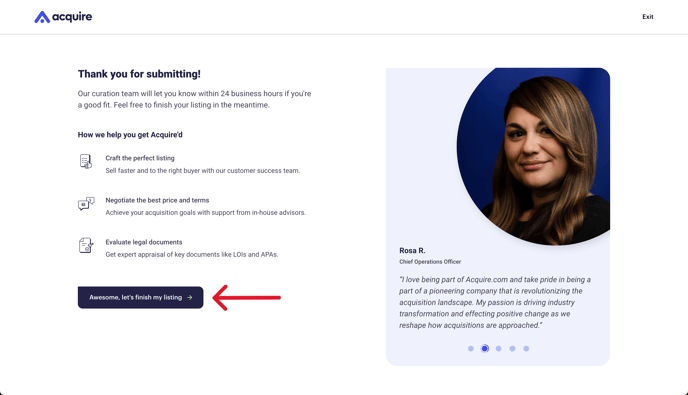 15. That's it! Just review our Code of Conduct and then you're ready to complete your listing, verify your ID, and then court buyers. 😊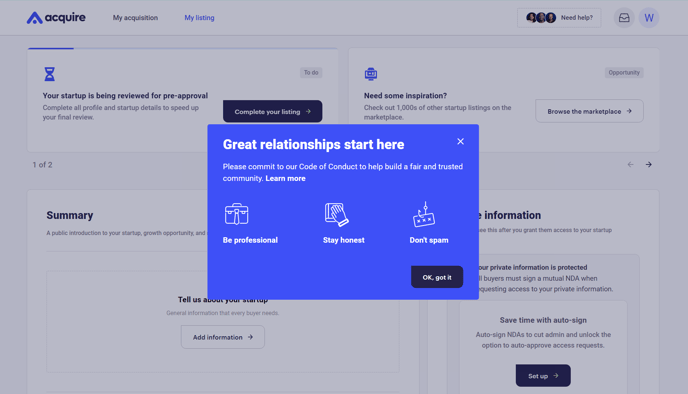 Still need help?
Search the help center again or contact us at support@acquire.com.