A step-by-step guide to connecting customer metrics via ChartMogul
Last updated: July 24th, 2023
Connect customer metrics to your listing so buyers can see accurate, real-time data. ChartMogul will pull through subscription and recurring revenue data, including:
Number of customers
Annual recurring revenue
Annual growth rate
You can connect your metrics in two different ways after signing up on Acquire.com.
How to connect customer metrics after verifying your email
Once you've verified your email address, you'll answer questions about your startup until you reach the performance page.
You can either Skip this for now or follow the instructions below.
1. To connect Customer metrics, click Connect to the right.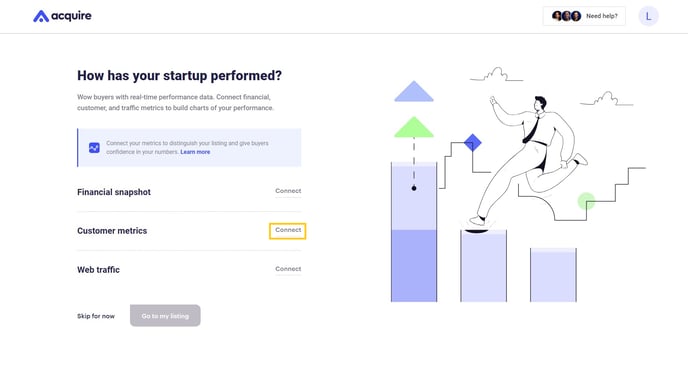 2. If you have a ChartMogul account, click log in at the bottom of the page. Otherwise, click Try ChartMogul for free for 90 days and follow the steps to create your account.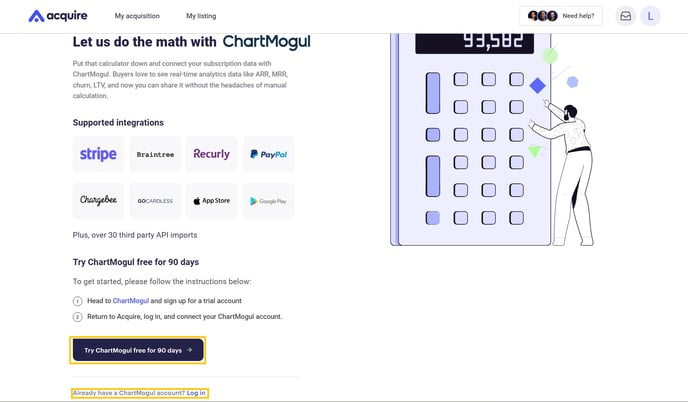 3. If you sign up for a free trial, it'll redirect you to Acquire.com's metrics page. Click Log in to ChartMogul to continue connecting.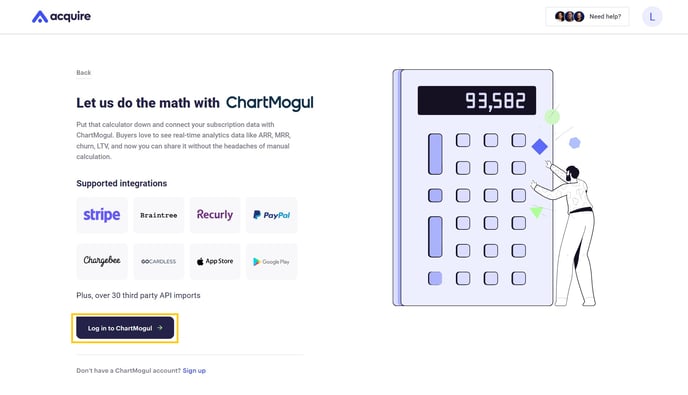 4. After logging in, click AUTHORIZE to connect your account.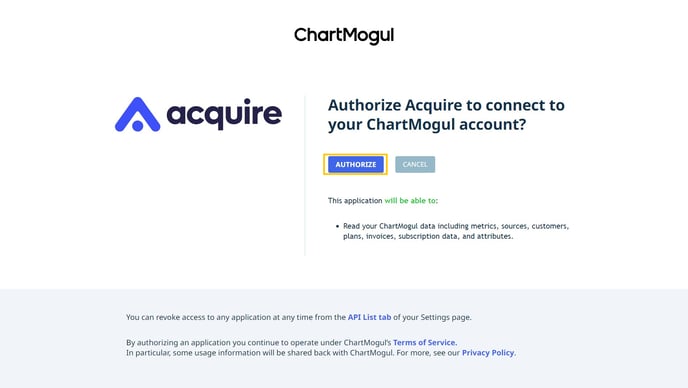 Your customer metrics will now appear on your listing. Don't worry if the numbers don't appear in your listing instantly – it can take a few minutes to sync your data.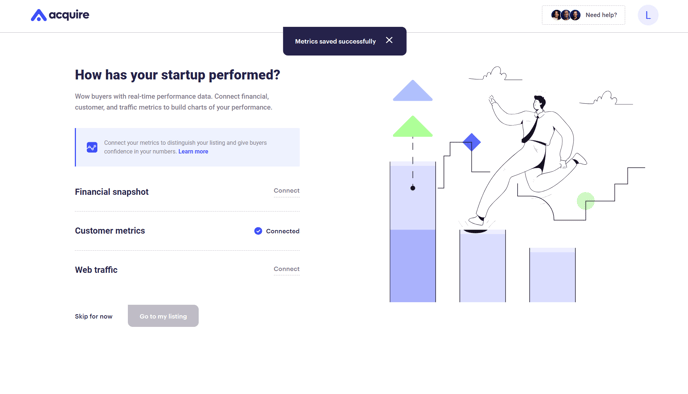 How to connect customer metrics on your listing page
If you click Skip for now while signing up for a seller account, you can still connect your metrics later.
1. Go to My listing and scroll down to Customer metrics.
2. Click Connect metrics.

3. Follow Steps 2-4 above to connect your customer metrics.
Your customer metrics will now appear at the bottom of the listing.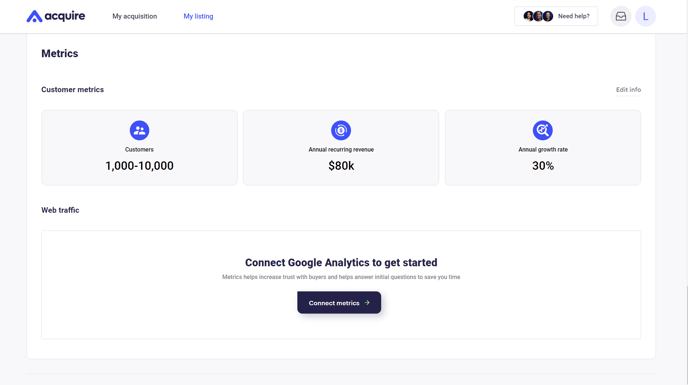 Still need help?
Please search the help center again or contact us at support@acquire.com.