How we match you with startups based on acquisition criteria
Last updated: July 19th, 2023
You have no shortage of startups to scroll through on Acquire.com's marketplace – but it's easy to feel overwhelmed by the thousands of options. Ideally, you want to find the right fit sooner than later, and our buyer recommendations feature can help speed up the process.
When you sign up as a buyer on Acquire.com, we'll ask you questions about your acquisition criteria to start matching you with recommended startups. Save hours on searching for the best deal by giving us an idea of your acquisition goals from the start.
Follow these steps to start browsing your recommended startups today.
How startup recommendations work
After signing up as a buyer, we'll ask you questions about your acquisition criteria. Answer these questions and we'll find startups that match your answers.
1. Which startup types interest you?
Choose from the startup categories below. You can pick as many as you want, and if you're unsure, click those you might be interested in.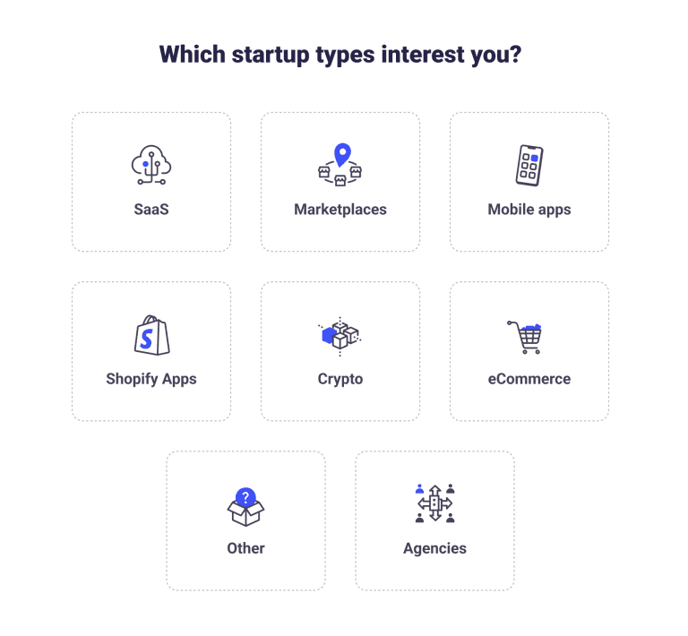 2. What's your ideal asking price range?
Based on your budget, choose a minimum and maximum asking price.
3. What's your ideal TTM revenue range?
Trailing twelve-month (TTM) revenue indicates how large and mature a startup is. Choose a minimum and maximum so we know the startup sizes you'd consider.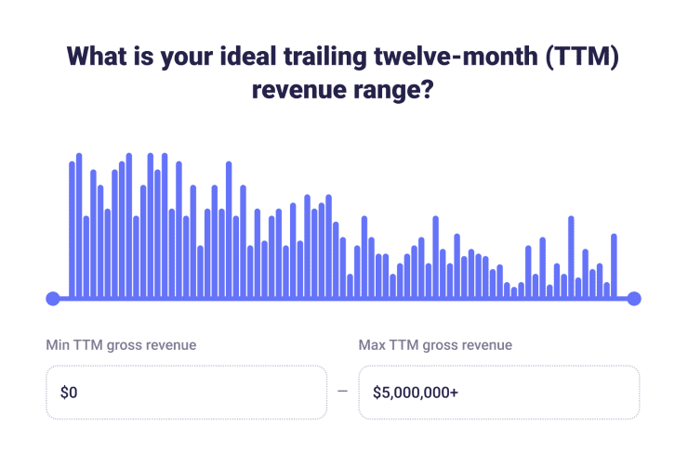 4. What's your ideal TTM profit range?
Profitable startups sell quickly, so tell us your ideal TTM profit range to snag these hot startups before other buyers.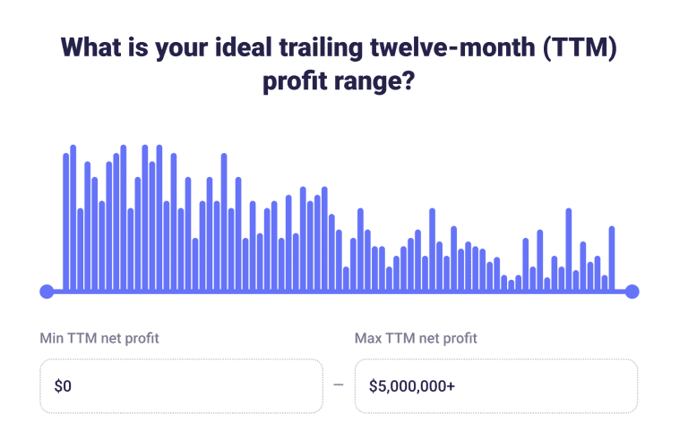 5. Which industries, business models, and tech stacks interest you?
Narrow your search further by telling us your interests. Click what you like, and if you don't see your interests listed, add your own keywords.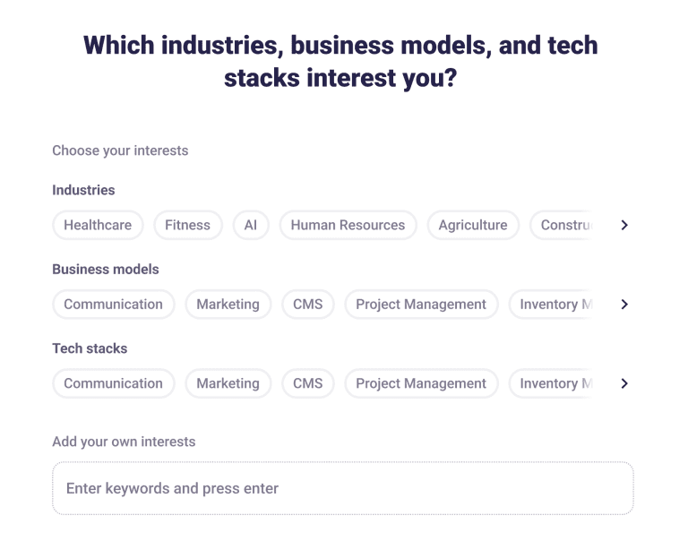 6. In which countries would you prefer your startup to reside?
Acquire.com is a global marketplace. You can acquire businesses in any part of the world, subject to applicable laws and regulations.
Start typing the country and then select it from the list. You can choose multiple countries at once.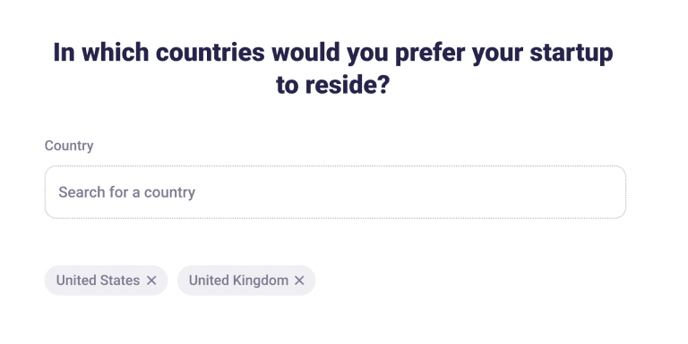 7. Browse our recommendations
You'll no see a curated list of the best startups matching your criteria. Go to Listings and look under Based on your criteria.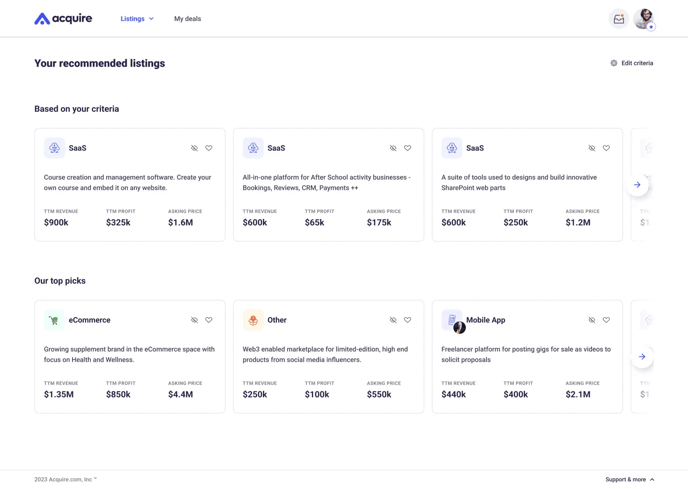 How to track your favorite startups with a custom startup list
You might find many gems among your recommended listings. To keep track of your favorite startups, add them to a custom favorites list. Here's how.
1. Click the Favorite button at the top right corner of any startup. Click Create list or select an existing list.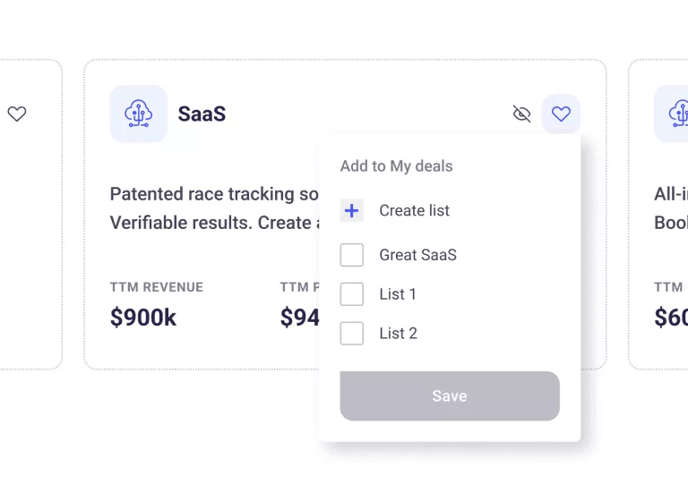 2. When you create a new list, a box will pop up. Enter a name and description for that list so you can easily refer to it later. Then click Create list.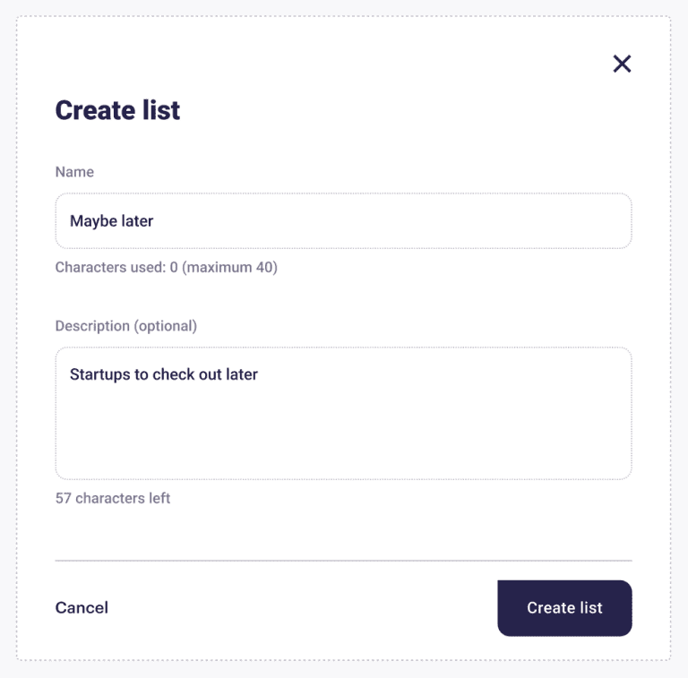 3. Under My deals, find your new list under My favorites.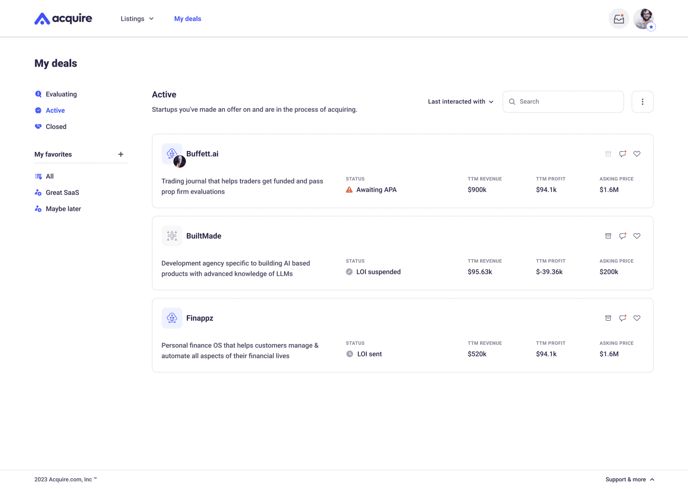 Feel free to edit or remove your lists at any time.
Still need help?
Please search the help desk again or contact support at support@acquire.com.