A step-by-step guide to uploading an asset purchase agreement (APA) to send to the seller
Last updated: August 14th, 2023
If you create an asset purchase agreement (APA) outside of our APA builder, you can still upload it to your deal and send it to the seller to accept. Doing so keeps all your documents and communications with the seller in one easily trackable place. You can also build an Escrow.com transaction as well.
Follow the steps below to upload your own APA to Acquire.com.
1. Go to
My Deals
and select the startup you want to acquire.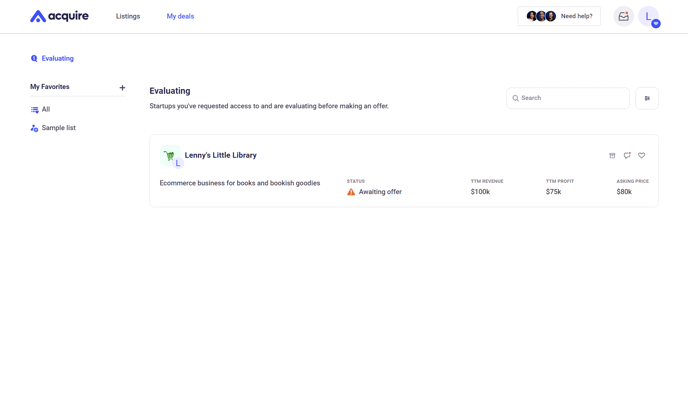 2. Click
Send APA.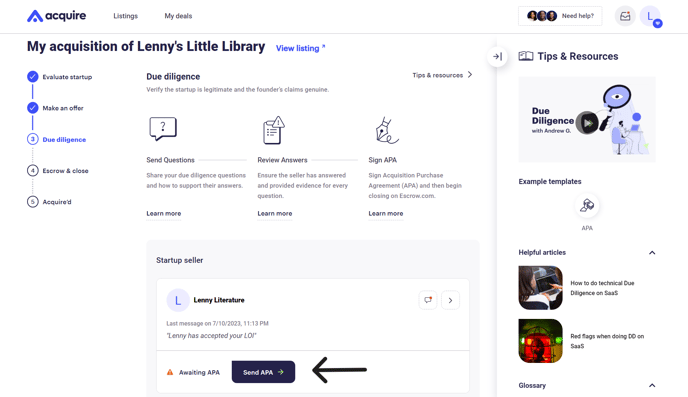 3. Click
Upload it now
, highlighted in blue.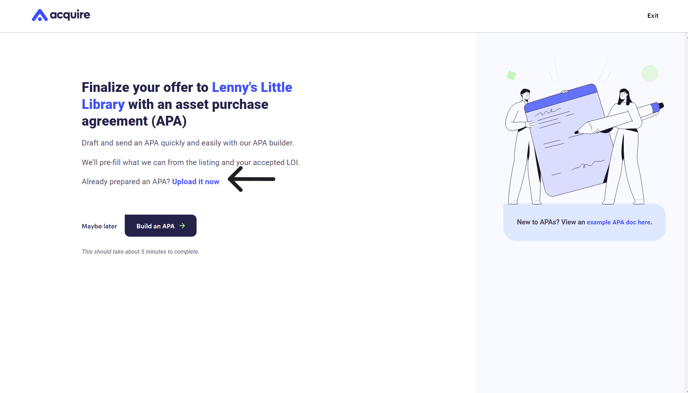 4. Enter the purchase price (pre-filled if you built a
letter of intent
).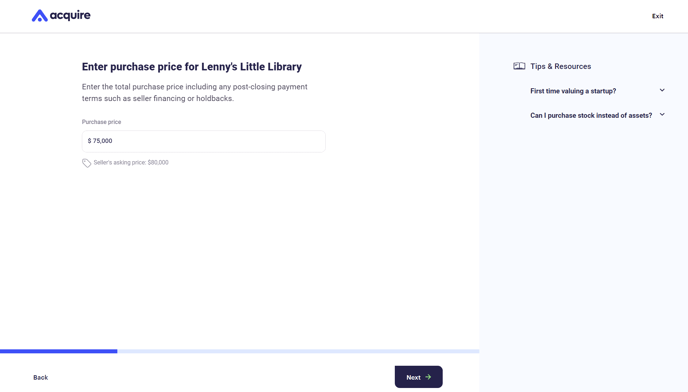 5. Select your escrow conditions. Click
We agree to use Escrow.com, We will use an escrow agent,
or
We won't use an escrow service.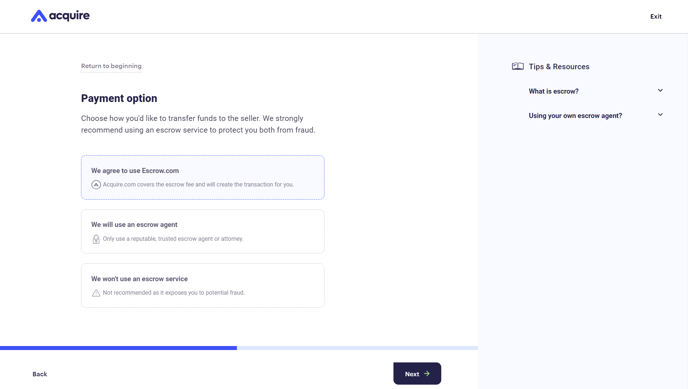 Watch the video below to learn how to use Escrow.com if you upload an APA.
6. If you selected We will use an escrow agent, enter your escrow agent's details (name, company name, email, and phone number).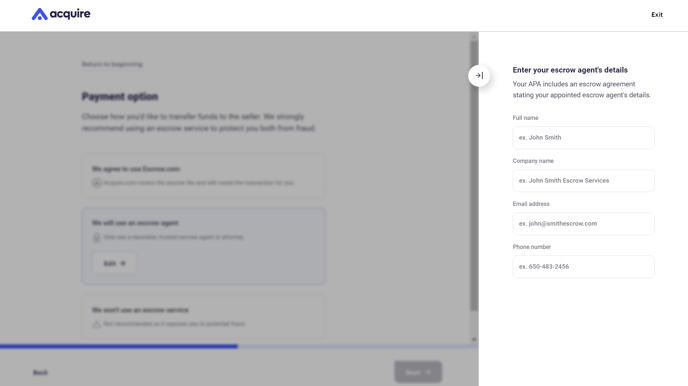 7. If you selected We won't use an escrow service, click on the payment method you'll use to transfer funds.
You also have the option to explain why you're not using escrow.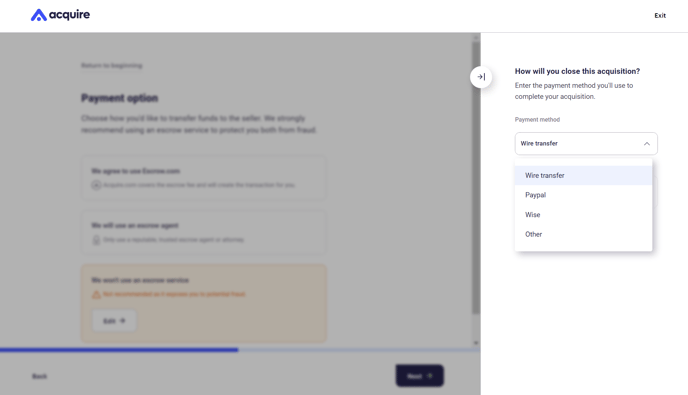 8. Review the terms you've entered so far.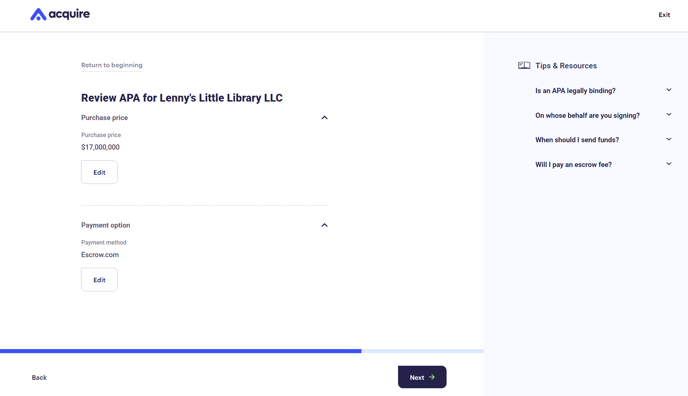 9. Click
Upload
in the white box labeled
Asset purchase agreement file
. Select the document you want to send to the seller and add a short message. Click
Send APA
.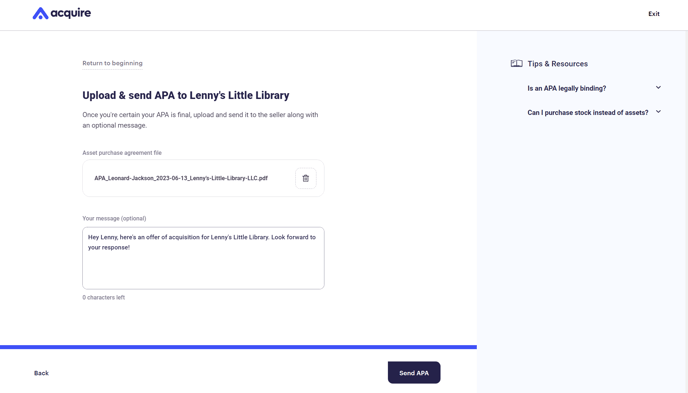 10. Sit back and wait for the seller to respond. They'll either accept or reject your APA.
If they reject it, you can revise and upload a new asset purchase agreement. If they accept it, you're one step closer to closing the deal.
Still need help?
Please search the help desk again or contact support at support@acquire.com.