How to archive your listing post-acquisition
Last updated: July 20th, 2023
After marking your startup as Acquire'd, you might want to archive it permanently. Archiving means deactivating your listing and account while also archiving your requests and chats.
You can archive your startup post-acquisition in two easy steps.
1. Under My listing, click the three dots to the right of the listing status. From the dropdown box, select Archive startup.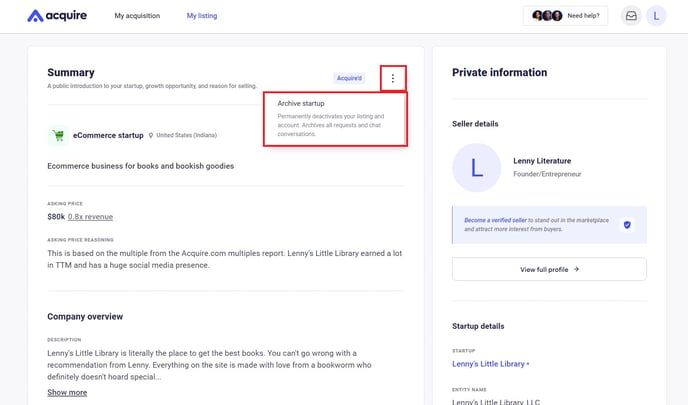 2. Confirm you want to archive your startup. Once it's archived, you can't edit or re-list it unless you contact our support team.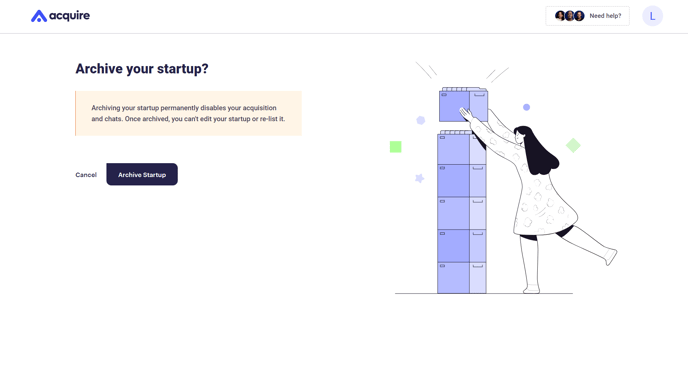 Your startup is officially removed from the marketplace. If you ever want to re-list on Acquire.com just email support@acquire.com. Still need help?
Please search the help desk again or contact support at support@acquire.com.