Connect your metrics to go live on the marketplace
Last updated: July 24th, 2023
Don't worry if our curation team rejects your listing the first time. It's usually not a reflection of your business but because of missing or inaccurate information. You can fill in some of that missing info by connecting your metrics to your listing.
Connecting metrics helps you grab buyers' attention with real-time, accurate data.
1. Go to My listing and click Learn More under the To do box at the top.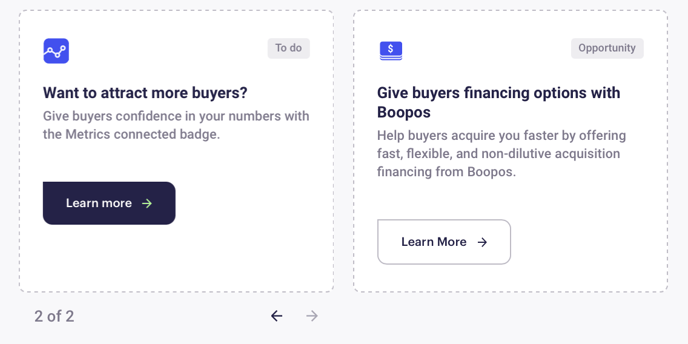 2. Click Connect metrics to begin the process.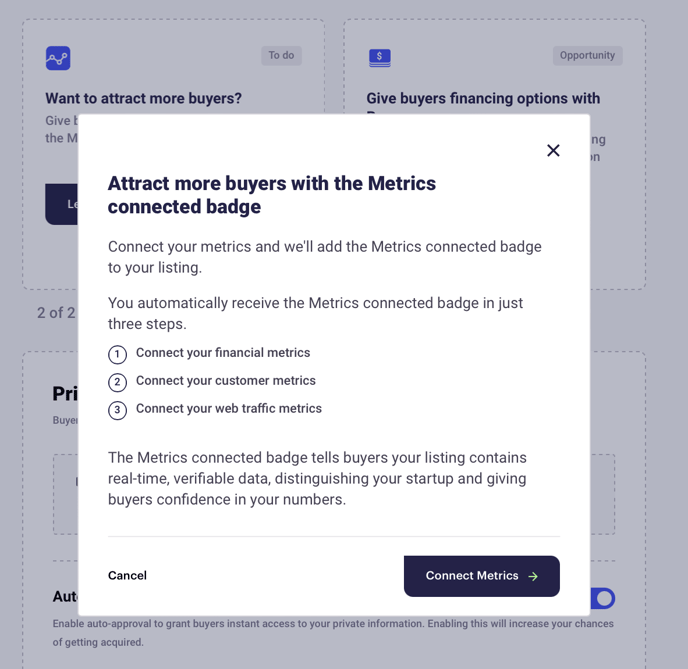 3. Follow our guides to connect your web traffic, financial metrics, and customer metrics to increase your chances of going live on the marketplace.
Still need help?
Please search the help center again or contact us at support@acquire.com.